The Girl Behind The Camera
Hi! I'm Chantal, The girl behind the camera at Paisley Photography!
6 Fun Facts about Me!
1. I am a Calgary wedding & lifestyle photographer and I absolutely ADORE what I do! I love to capture family memories, lifestyle newborn photography, maternity sessions, engagement photos & branding photos.
3. I secretly L-O-V-E Antiquing and garage sale hunting and will 100% of the time pull over for a good free item on the side of the road!
4. I love roller coasters, but have blacked out on everyone I go on.
5. My favorite color is yellow and two out of my three cars have been yellow.
6. I got my LOVE of photography from my grandmother Frankie. She is the only person I have ever met that has taken more photos than I have.
Growing up I was was that kid out of the group that ALWAYS had a camera in my school backpack and then when I got older in my purse. I have loved photography my entire life and the way it freezes a moment in time. I specialize in Weddings, Destination Weddings, Engagements, Maternity, Newborn, Family, & Branding Photography. I have a Degree in Interior Design and I have always had a creative and artistic view to life. I am married to my absolute best friend and my constant! I have two of the the craziest but cutest animals; a dog named Clementine, and a cat named Cheryl. I'm pretty sure I would have a whole farm of animals if my husband would let me! I am also trying to figure out how I can add professional puppy cuddler to my resume. I love to travel, which is why I packed up my bags and was a flight attendant for the 8.5 years! Thankfully now both my feet are solidly on the ground as I get to capture my amazing client's memories as my full time job. I believe that traveling and taking pictures throughout the world reignited my love and passion of photography. I truly am a free spirit with a added dose of goofy.
95% of the time it is just me you will see behind the camera, but book us for your wedding day and you will get to also see my amazing hubby Jason. He has been my second shooter from day one on wedding days. Not only is he big and strong to carry all my gear he is also has a super awesome eye for photography!
I would love to meet you and hear more about what special moments you would like captured. I truly believe there is no moment too small to not be able to cherish forever. Send me an email at info@paisleyphotos.ca because I want to hear all about you and you dreams for your session! Also feel free to check out my social media as I like to show some behind the scenes as little snippets of my everyday life!
World Wanderer
As a couple we have traveled to 13 different countries & I have explored to 7 others when I was a flight attendant. That's 20 in total! I still have so many more spots on my bucket list with Croatia, New Zealand & Bali as my top 3!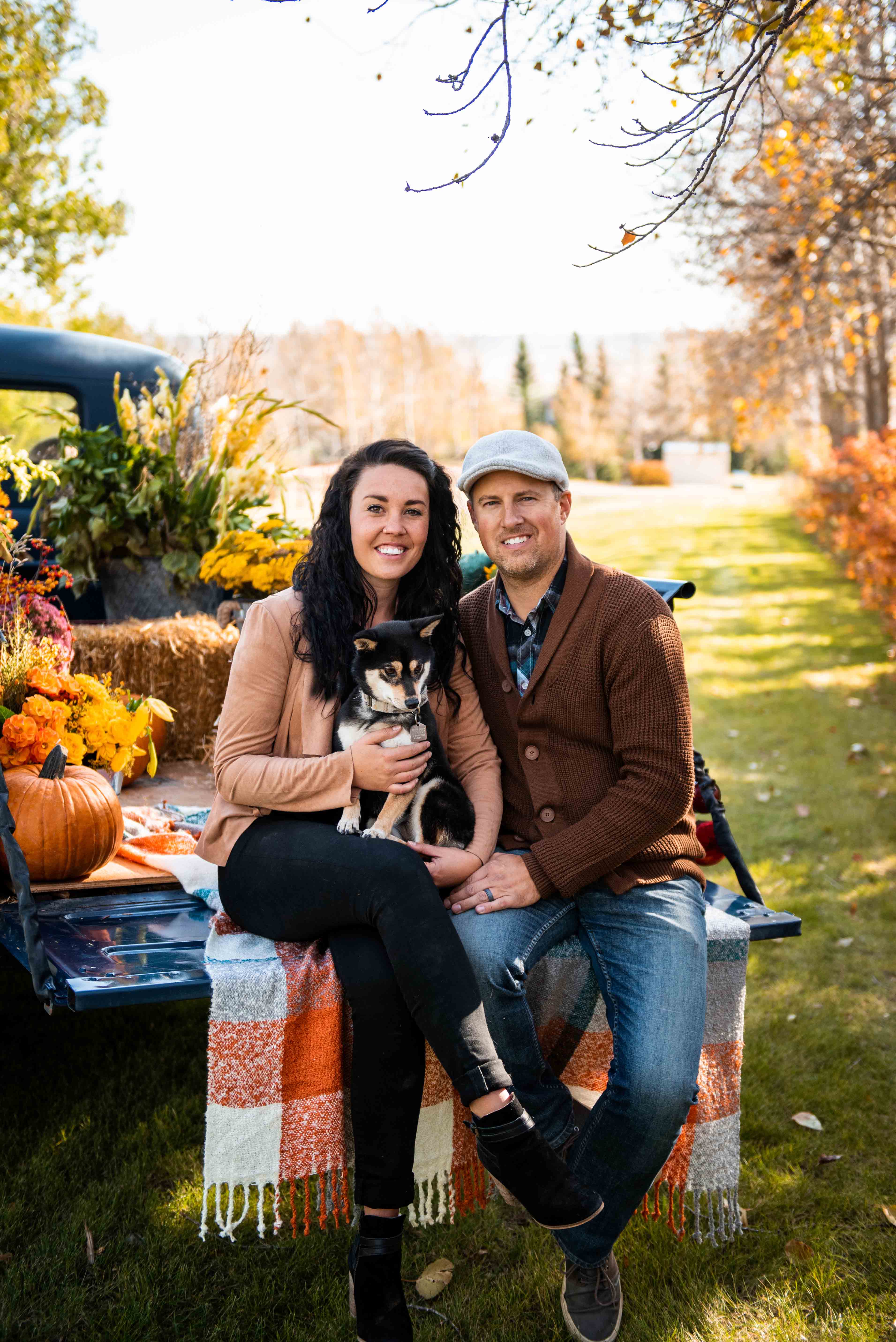 Animal Lover
I haven't met an animal I haven't loved or wanted to pet! You will usually find me hanging out with an animal at a party or loving on my own three sweet fur babies. My goal is to own a goat one day and name her Bea!
Wife, Daughter, Sister, Friend
I am an extrovert by nature and connections are what drives me. Being married to my best friend for over a decade has been the best thing ever, and photographing couples & family memories is seriously the greatest gift!
Who is Chantal?
If you were to ask me to describe myself...
If you were to ask me to describe myself I would probably tell you I was a born and raised Alberta girl, who loves tacos and coffee (and could live on both for the rest of time). I can't resist a good sunset and every couple of months I feel the need to pack my bags and go on a new adventure! I am a self proclaimed animal snuggeler extraordinaire and my spirit animal is a kangaroo (I mean they have built in pockets). I have always had a creative mind & I knew I would alway being in a creative line of work. I have been Paleo for the last 4 years and I love to cook and bake paleo foods for my friends & family. All in all I am just a curly hair goof who loves to laugh and capture beautiful memories with my camera!
I hired Chantal to do a branding session for my Real Estate business. I'm not super comfortable in front of the camera, but with Chantal we laughed the whole time, she helped me pose and not feel like a total dork, and the photos turned out so beautifully! I'm super proud of the photos, and am thrilled at how they represent me and my biz. She also showed up prepared with a pocket full of dog treats for my Great Dane! 10/10 would hire again!
We had a family mini session with Chantal from Paisley Photography this past fall. We honestly couldn't be happier with our experience. Chantal provided heaps of information to prepare us for our session. Chantal was AMAZING with our toddler and baby. Doing anything and everything to get them to smile. We had so much fun at the session and absolutely love our photos we received!
Chantal is an incredible photographer. She took pictures of me for my coaching business and I couldn't be happier. In fact, I booked 4 sessions with her. She makes you comfortable, she is quick, and has great ideas. She really captured what I wanted, and then some. I can't recommend her highly enough!
Follow Me on Instagram
@paisleyphotography