Barrier Lake Engagement Photos ~ J+M's Kananaskis Engagement
Joel & Megan have to be two of the cutest people I have ever met! The way Joel would looks at Megan was so full of love and excitement. Megan has this infectious smile and the most adorable dimples that would shine the moment Joel would softly kiss her forehead. When I first met them this past weekend at their Barrier Lake Engagement Photos they were both nervous about being in from of the camera, but these two were serious rock stars. They could not have picked a better day or a more stunning location. Barrier Lake is in-between Calgary and Canmore and is a glacier fed lake making the water a beautiful icy blue color.
These two met a couple years ago as missionaries in Albania, but it wasn't until years later that they reconnected and started falling in love. Megan is from Salt Lake City and Joel from Airdrie so they spent many hours talking and getting to know each other through FaceTime and technology.  These two are now planning a beautiful spring wedding down in Utah. I can not wait to see the photos!! Congrats you guys! It was so fun meeting you guys and capturing your laughter, your dance moves but especially the love you guys have for each other! 
J 
The sun setting in the mountains on Saturday was something out of my dreams!! Barrier Lake is truly a magical place!
I asked them how they felt about dancing and they both said they enjoyed it and started dancing and twirling right in the middle of the parking lot.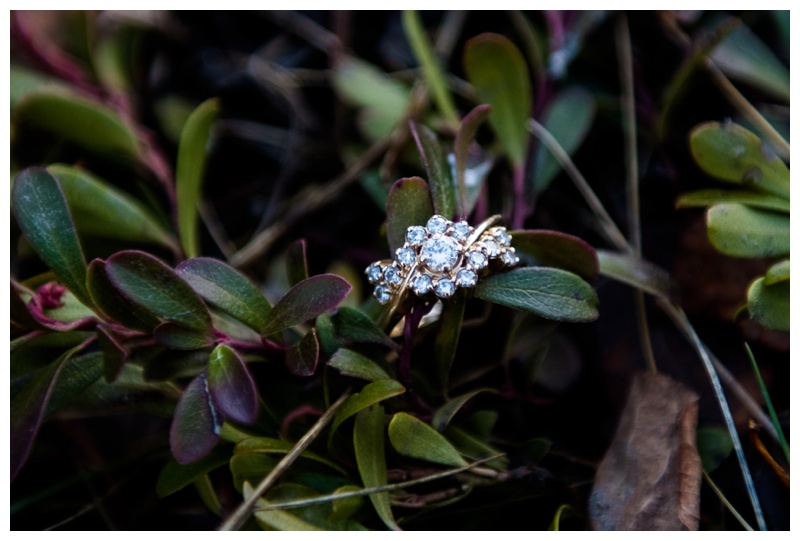 Megan's engagement ring was absolutely stunning! She had shown Joel a couple different antique rings she liked, but when Joel went to buy her ring he couldn't find the exact ones she liked. In the end he got this beautiful ring recreated by a jeweller to look like the antique ring she had originally fallen in love with. 
[socialring]