Bow Lake Family Session – Num-Ti-Jah Lodge Family Photography
I love when clients have certain locations in mind for their sessions or introduce me new locations. This is exactly what the Lippitt's did for their 2016 family photos. This amazing family use to live in Calgary but two year ago they moved to the amazing town of Canmore. Ever since the move they have been showing all the hidden gems out in the Rocky Mountains that I might not have found on my own. This year for their Bow Lake family session Rachel wanted snow in their photos, but we have been having nothing but unusually warm temps. Needless to say there isn't any snow in sight (thankfully) so we had to drive quite a ways up into the mountains to find an area with snow. Did we ever!! It was past my knees in snow places!! This was also one of the most beautiful mountain Lake locations I have ever seen. We are so lucky that places like this are actually right in our own backyard! Huge thank you to the Lippitt's for letting me capture another year of family photos for you! You know I always love catching up and spending time with you guys. Also thank you for showing me another amazing locations for photos!! You guy rock!
It was perfect toboggan weather!!
Rachel was hoping for it to be softly snowing in some of the photos too and she got just that!
How cute are their girls?!? Even Cowy got in on some of the photos!!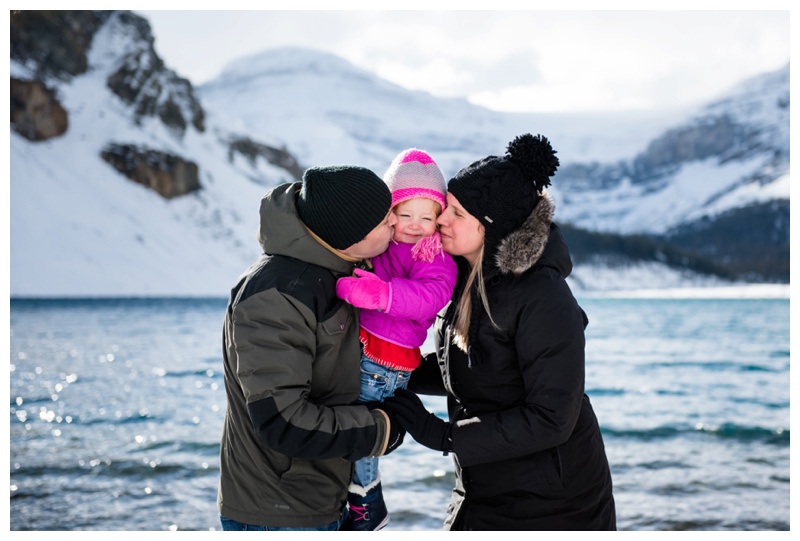 Probably my favourite family photo I have ever taken!!
If your looking for Family Photography and are in the Calgary, Canmore or Banff area get in touch with me at info@paisleyphotos.ca
CONNECT WITH ME ON SOCIAL MEDIA
Instagram www.instagram.com/paisleyphotography
Facebook www.facebook.com/PaisleyPhotos
Twitter www.twitter.com/paisley_photo
Pinterest www.pinterest.com/paisleyphotos