Thomas & Annie's wedding day was full of love, traditions, joy, family and so so much fun! They started their day bright and early at Annie's parents place for her families tea ceremony, and then it was off to Thomas's family for his side. I love capturing these special traditions for their families. All these special ceremonies are what make weddings so meaningful and unique.  Then it was off to Thomas & Annie's house to change outfits and have their first look in the same spot they got engaged. How sweet is that?
Their beautiful Calgary's Brookfield Place wedding ceremony was in the most stunning modern space right in the heart of downtown. With the wedding party entering down the escalator to the main level where all eyes were on them! The emotional wedding ceremony had everyone in happy tears including myself. (Not gonna lie, I think I cry at every wedding we are apart of).
Their nearby reception was at the Hyatt Regency hotel downtown Calgary. Their elegant space perfectly suited their sophisticated modern wedding feel. There were also amazing traditional aspects to their reception including a lion dance performance. Every moment of their day was perfectly them and perfectly planned.
Congrats Thomas and Annie, it was such an honor to capture your love story and getting to celebrate you two with all your friends and family!
---
What is your engagement story? We had recently taken possession of our house and prior to moving in, we had dedicated a Saturday to cleaning the house. We had both seen this house to be our "forever home" as we both could see our long-term futures together living there. On that same Saturday was when Thomas had proposed at bottom of the stairs of the house. He wanted do it in a spot that we could go back to, and this is also why we decided to do our first look photos at the house.
What advise would you give to future brides & grooms? don't sweat the small details. At the end of the day, the wedding day is about marrying the person you love, and everything else is just extra.
Take a moment to enjoy the day alone, just the two of you, even if it's just 5 minutes. There is so much going on, and so many people around, that the day becomes such a blur. Having those few minutes alone helps you take in the day, together.
What is the biggest surprise on our wedding day? That  was how everything came together. After months of planning, with so many different people. It was a great surprise to see everything together, in one space and the result of all the planning we had done.
What Is the moment that will last with us both forever? Our moment is our first kiss as husband and wife 😉
What was your wedding inspiration- We both have a more modern taste but still respect traditions and are both family focused.
What was your favorite wedding details – we wanted to have something for everyone to enjoy and that really drove our decisions. Some of our favorites include: coloring/sticker packages for the kids in attendance, lion dance for our older relatives/culture traditions, and a His & Her drink at the bar.
What advice would you give for those planning now?  Don't be afraid to ask for help! Your bridal party, family & friends are all there for you, and even if it's just help with things that seem minimal – anything helps with the load on your plate!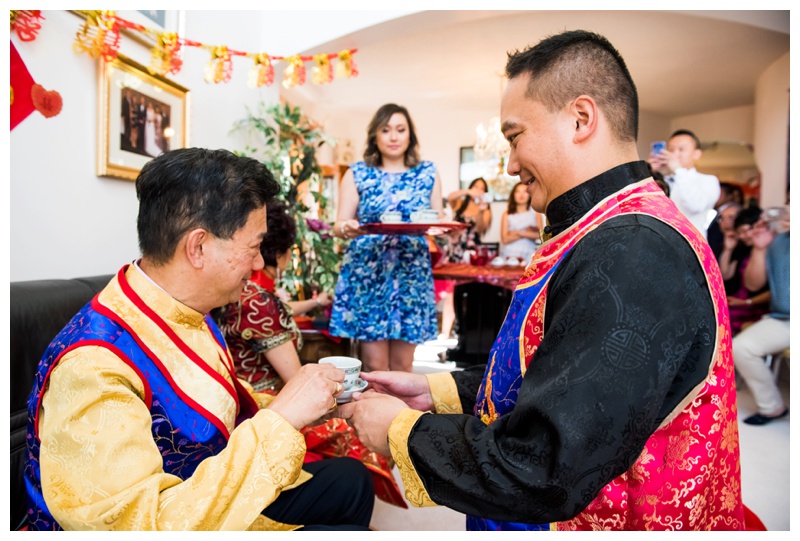 If your looking for Wedding Photography and are in the Calgary, Cochrane, Canmore or Banff area get in touch with me at info@paisleyphotos.ca
CONNECT WITH ME ON SOCIAL MEDIA
Instagram www.instagram.com/paisleyphotography
Facebook www.facebook.com/PaisleyPhotos
Twitter www.twitter.com/paisley_photo
Pinterest www.pinterest.com/paisleyphotos