Calgary Christmas Tree Lot Engagement Photos | Peter & Rylie | Calgary Engagement Photographer
I have been dying to shoot a session in a Christmas tree lot for years! When I posted on Facebook my desire to shoot at one this year Peter & Rylie immediately jumped on board with the idea. Next I was on the hunt to find the perfect lot for their Calgary Christmas tree lot engagement photos. A friend of mine suggested the adorable lot just off 50th Ave eat of Elbow Trail and it was perfect. It also happens to be the only Charity lot in all of Calgary. This means you can pick the perfect tree and also feel good about the purchase and how it will help others. I was chatting with the couple that runs the lot and they were also telling me it is the oldest lot in Calgary and has been in business for the past 65+ years! I loved that this was also a big part of a lot of peoples annual Christmas traditions each year, so when I heard all that I knew I had found the perfect lot for my session. Also that vintage Boler trailer was too cute not to have photo in front of. Peter & Rylie are also one of my amazing 2018 wedding couples, so it was so fun to see them again and hear more about the wedding plans.
Thank you so much to my amazing couple for being up for my crazy ideas and thank you the lot for being the perfect spot for their session. I LOVED how it turned out and think that this may have to be an annual tradition!
We started the session snuggled up on a blanket with some hot coca.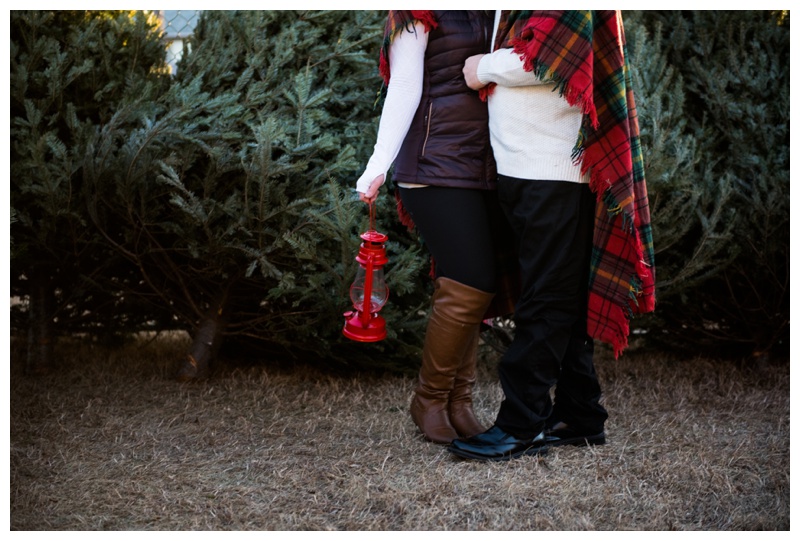 As the sun set over the lot it made for some f the most beautiful winter light.
How stunning is Rylie's engagement ring?!?
This little trailer made my heart flutter when I saw it! I knew I had to do photos in front of it!
We ended the session with a wardrobe change so they could switch into their light up, Christmas Calgary Flames sweater! They were so amazing!!!
If your looking for Engagement Photography and are in the Calgary, Cochrane, Canmore or Banff area get in touch with me at info@paisleyphotos.ca
CONNECT WITH ME ON SOCIAL MEDIA
Instagram www.instagram.com/paisleyphotography
Facebook www.facebook.com/PaisleyPhotos
Twitter www.twitter.com/paisley_photo
Pinterest www.pinterest.com/paisleyphotos