When a family shows up to their family session and the gentlemen are wearing suspenders and red bow ties you know it will pretty much the best session ever! I had the opportunity to photograph the Nunweiler family back in the fall and it was so much fun, so I was excited to see them again last weekend. For their Calgary family photography session we met down at Pearce Estate Park on a crazy hot Sunday afternoon. I say crazy hot like its a bad thing but to be honest I would 100% rather it be scorching hot them freezing cold. This family of 5 is absolutely adorable, and their three kiddos always make me laugh. From picking dandelions to give to their momma to yelling money (instead of cheese) at the top of the lungs this session was so much fun! Thank you Nunweiler family for the amazing session. You guys are amazing!
I love this little water fall in Pearce Estate Park. On a hot day its the perfect place for a dip!
How cute are these kiddos!?!
It is so important to take photos of the parents at a family session, and these two were absolutely adorable!
Nothing better then dandelions and red polkadot bow ties!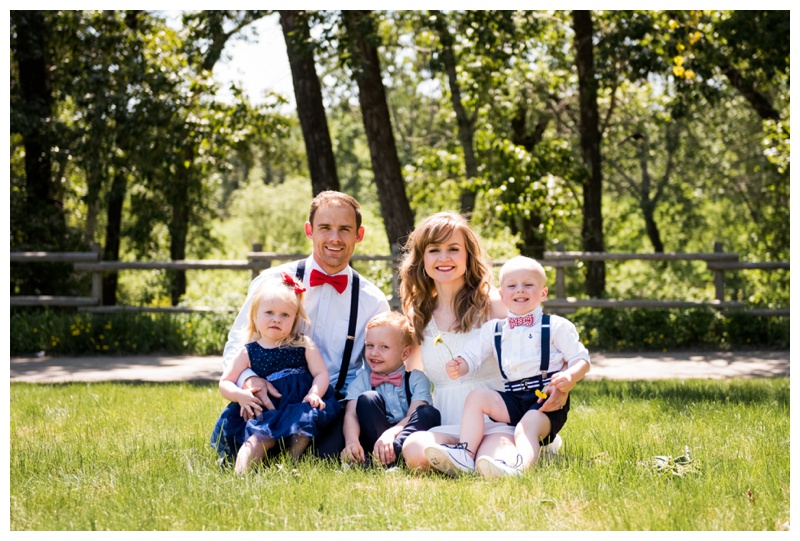 If your looking for a Family Photography get in touch with me at info@paisleyphotos.ca
CONNECT WITH ME ON SOCIAL MEDIA
Instagram www.instagram.com/paisleyphotography
Facebook www.facebook.com/PaisleyPhotos
Twitter www.twitter.com/paisley_photo
Pinterest www.pinterest.com/paisleyphotos