I got to meet the sweetest family just after Christmas for their family session. It wasn't the warmest winter day out so we started their session inside around their Christmas tree! I love the idea of doing a Calgary in home family photo session when the weather is frightful. There is just something so candid about them and definitely always end up being some of my favorites. We then headed out doors to brave the chill and head to the very cute skating rink just behind their house. Mr. Bodhi got a sweet pair of skates for Christmas so it was the perfect opportunity to test them out! He did so amazing on his new skates and really didn't want to stop! 🙂 Thank you Sakaria family for letting capture these fun family memories for you!!
In home family sessions are definitely some of my favorites!!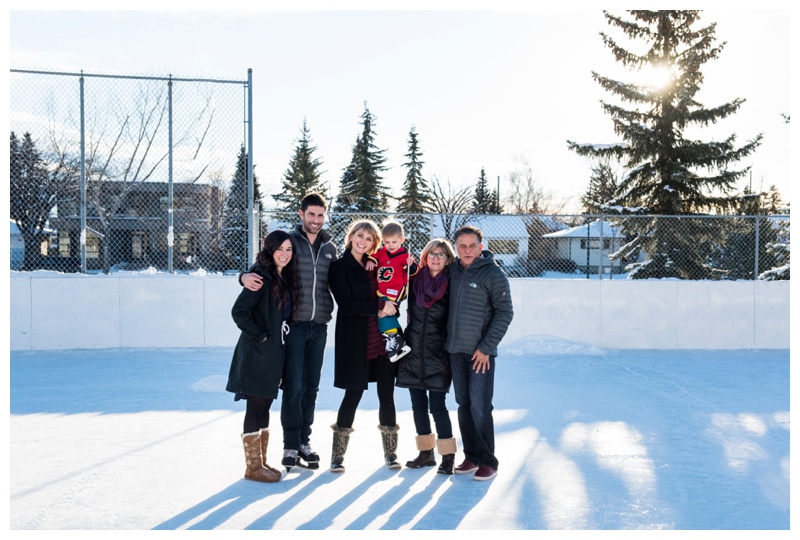 All Bodhi wanted to do was skate around in his awesome Calgary Flames jersey and kick the puck! I feel like there might be a hockey player in the making!!
How cute are these tiny skates?
If your looking for Family Photography and are in the Calgary, Canmore or Banff area get in touch with me at info@paisleyphotos.ca
CONNECT WITH ME ON SOCIAL MEDIA
Instagram www.instagram.com/paisleyphotography
Facebook www.facebook.com/PaisleyPhotos
Twitter www.twitter.com/paisley_photo
Pinterest www.pinterest.com/paisleyphotos