On June 9th, 2018, Peter & Riley tied the knot in a beautiful greek wedding ceremony in front of their friends of family at Saint Demetrios Greek Orthodox Church in Calgary. Their day started a bit drizzly but as the day went on the sky turned from clouds to sun and they were given the most amazing weather for their big day. Their Calgary Lake House Wedding reception was full of emotion, love, laughter and joy. From the sunset photos on the Lake House dock to the cake cutting which turned into a full fledge cake fight every part of their day was a blast!
Peter & Rylie are also two of the nicest people. I have had the opportunity to photograph them a couple times thought their engagement, and it was been so much fun to get to know them a bit better. Their wedding party also happened to be some of the most fun parties we had ever shot! They kept us laughing the whole time!
Congrats Peter & Rylie it was an absolute honour to be a p[art of your wedding day and capture these memories for you two!
1.What is your engagement story (please include lots of details)?
Christmas of 2016, we had a trip to Mexico booked with a group of friends. We went right after Christmas that way we would be there through the New year. Peter bought the ring before Christmas, knowing he wanted to pop the question leaving plenty of options when to do so open. Christmas, New Years, Rylies bday, before the trip, during the trip….plenty of options. Right before Christmas Peter went to Rylies house and asked for her mother and fathers blessing. They both were shocked and very happy… definitely unexpected. Peter got their blessing and then needed to figure out when to pop the question. Peter always leaned towards New Years Eve. Peter found a little lego set of a bride and groom to use to possibly use to ask. As it got closer to the departure day, the worries of being searched at customs came across and Peter decided to pass the ring to his friend Hart to carry for him to avoid spoiling the surprise. It wasn't until we all were in Mexico till the big plan came together. Hart found out there was going to be a big show / night planned for New years dinner for the resort… all of approx. 450 people at the resort. As Peter and I, Hart and a few others of the group were walking to lunch, we came across the planner / host of new years even festivities. Hart and Peter said they will catch up with us and wanted to talk to this guy. Well what I know now that I didn't know then, they were figuring out the grand plan. Peter and Hart were told there is going to be a game, competition of some sort. Peter was to be picked amongst the crowd regardless of me waving his hand that night to get him to be one of the competitors. Finally, the day came for us to get dressed up and go attend the dinner festivities. Hart made sure we were there first to get a table nice and close to the front. At the table the ring got passed down a few guys to get to Peter. Standing in line for the dinner it was right there in Peters pocket… Peter avoiding to get close in case I were to notice something. Even comments through out the night… I can't recall what they were but of course I never caught on at all! Peter still trying to figure out what to say right until the point he spilled red wine all over me…by accident of course but still I was so mad!  So as they were looking for contestants there I was raising peters hand to get chosen and sure enough he did. It was Peter against a guy from Montreal…. Who we met a few days prior and he proved to be a "class clown" kinda guy. The competition was to do a dance off by following one of the resorts finest. There was no way Peter could win… needing a hip replacement in the new year, Peter was in a good amount of pain with his limp visibly noticeable. Sure enough as the host asked for the crowd to cheer for each competitor as the loudest would be the winner… it was clear to me now that the host was telling the crowd to cheer for peter. There it was, Peter was declared the winner and given the mic to have a few words. As I am grabbing another wine bottle to open I hear peter say "Id like to call up my beautiful girlfriend up to the stage. I am in total shock, I get up to the stage and Peter says "I know I spilled wine all over you but I hope you can forgive me…. and drops to one knee and sys will you marry me". I didn't believe this was happening, I was in shock. I took shock to completely new level. Peter must have felt he was on 1 knee forever. I asked him is this a joke. Where did you get this as I am starring at the ring. It was no joke, I couldn't believe it. Peter finally asks me is it a yes or no. I finally said yes!! Peter wasn't done there though. They took me off stage and Peter had to do one more skit. He as dressed like Elvis Presley and had to play a fake guitar to a song. Turns out one of the staff was unable to make it that night so they were short a guy and needed Peter to repay them the favour. Afterwards we were greeted by so many people, given blessing from god knows what language and culture, and were known to everyone around the resort getting congratulations over the next few days that followed. We made it to our room where we each made some phone calls and break the good news only to realize I lost a ring…. Not the ring peter proposed to me no no, just a ring I got from a candle that I really liked. So we then go searching for this ring and everyone around was helping. We found it! And that is our crazy engagement story!
2. What advice would you give to future brides & grooms for their wedding day?
Don't stress it. Don't stress over final planning or any of that. Anything that might not be perfected makes a good story, good laugh, and at the end of the day really didn't matter much anyways! Its your day nobody is going to know any different if something didn't go as planned, enjoy it because it goes by so fast.
3. What was your biggest surprise on your wedding day?
How fast everything went. Having the photographers and videographers advise of the timetable for photos it helped keep the night a flow. The timetable provided by the lakehouse also helped bring everything together. Seeing everything fall together the way it did and not have a single worry was definitely a surprise. I was expecting us to be scrambling to get such and such done but not the case at all.
4. What one moment will last with you both forever?
Peter says "Seeing Rylie walk down the isle and saying I do."
Rylie says "Walking down the aisle locking eyes with Peter and saying I do"
As well, Seeing the sneek peek video and pictures… incredible.
5. What was your wedding inspiration? (think decor, overall theme and feel of the day, etc)
Rylie's favourite colours. Just went with what made the bride happy. Also made some decisions based on a rustic, different then normal themes and styles
6. Describe some of your favorite wedding details and how you came up with them.
Pintersest and Etsy were my go to for all my wedding ideas! I didn't want a classic guest book I wanted something fun and creative, so one of my favorite wedding ideas was my R&P wood sign for everyone to sign.
I loved the fact that we had a choregraphed first dance. It was something not everyone was expecting!
The Photo Booth was a big hit, it was fun looking at the photo guest book!
The dance and the photo booth were something I found at the Bridal Expo!
7. Any advice for those planning their wedding now?
Don't worry to much on pleasing everyone. Do what you want, invite who means the most to you, its your day…don't get caught up in everyone telling you to do this or that. Luckily we didn't have that issue but we have heard some stories. That was our mindset… do what we want rather then trying to please everyone.
Vendors:
Ceremony: Saint Demetrios Greek Orthodox Church
Reception: The Lake House
Hair: Kara Matheson – Beauty Blog by Kara
MUA: Jodine Chaulk
Wedding Gown: Bridal Boutique Essence of Australia
Bridesmaid Dresses: The Bridal Center Bill Levkoff
Groom & Groomsmen Attire: Eph Apparel
Invitations: Create Love
Videographers: Ring Tail Films
Flowers: Aveneda Flowers
Transportation: Lush Limos
Caterer & Cake: The Lake House
Photo Booth: Mojo Photo Booths
Photographer: Paisley Photography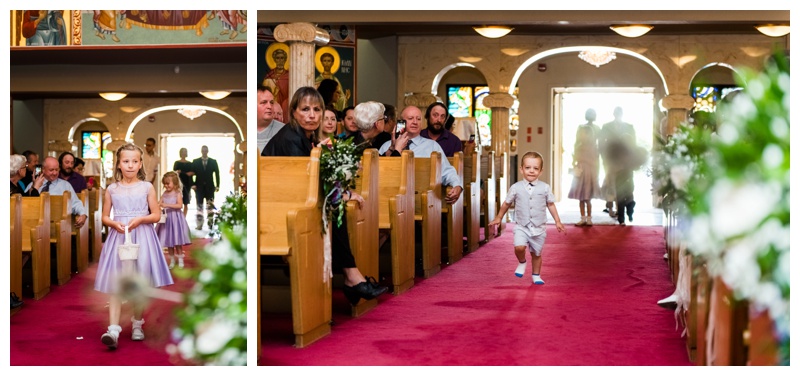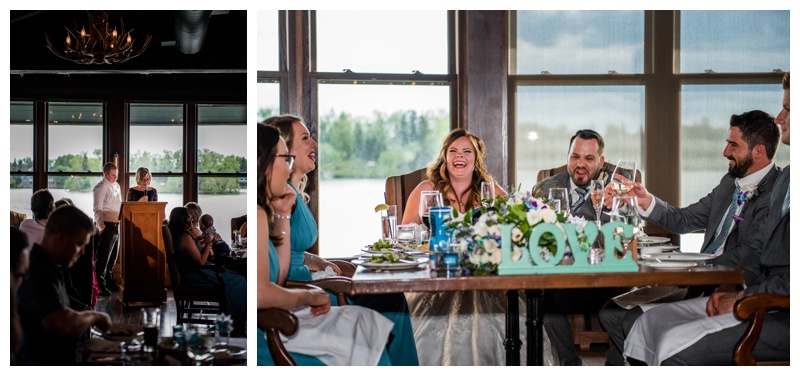 If your looking for a Wedding Photography and are in the Calgary, Cochrane, Canmore or Banff area get in touch with me at info@paisleyphotos.ca
CONNECT WITH ME ON SOCIAL MEDIA
Instagram www.instagram.com/paisleyphotography
Facebook www.facebook.com/PaisleyPhotos
Twitter www.twitter.com/paisley_photo
Pinterest www.pinterest.com/paisleyphotos