Calgary Reader Rock Garden Wedding | Tim & Serina | Calgary Wedding Photographer
From a long distance relationship to moving to different provinces to be together, Tim & Serina have one heck of a love story. They met while in University in the same class and over the next few years these two fell in love, got their degrees and on June 30th, 2018 they got married. Their Calgary Reader Rock Garden wedding day was absolutely stunning. Their outdoor ceremony was emotional, full of laughter and insanely perfect. Reader Rock garden was the perfect location and the Cafe's upper room was the most dainty place for Serina and her ladies to get ready that morning. The smile on Tim & Serina's faces as they said stood in front of their loved ones and said "I Do!" said it all. Those smiles also didn't dissipate through the rest of the day. Even with a slight sprinkling of rain during the Bride & Groom photos couldn't dampen their day.
Then it was to Heritage Park to the Gunn's Dairy Barn for their quaint country reception. Using the lower level as the dinner space and their upper space as the dance party wildness it was perfect from top to bottom. We even had the opportunity to sneak T&S out during the reception for some sunset photos. These quiet small moment together away from the hustle and bustle just might be some of my favourite. We were also blessed with the most stunning cotton candy skies that evening.
Congrats Tim & Serina! Your wedding was a dream to be a part of! We wish you a lifestumke of happiness in your new lives together!
1.  What is your engagement story?
Serina came to visit me in Vancouver for Reading week, and I really wanted to surprise Serina with a proposal.  This was hard, because she really wanted me to propose to her that specific week.  Nevertheless, I convinced her I hadn't bought a ring, and took her on a nice date downtown.  We even went into some ring stores on her insistence.  At the end of the night, it was raining, we were in a park and the mood was right.  I passed her the umbrella, got down on one knee and proposed.  She said yes!
2. What advice would you give to future brides & grooms for their wedding day?
Serina: If you have a lot planned, allow for larger timeframes than you think you need when you make your timeline.  Tim: let your fiancee do all the planning
3. What was your biggest surprise on your wedding day?
Our ceremony was the week before the stampede, right across from the stampede grounds.  During our ceremony the marching bands started practising at the fair grounds, so we had an unexpected soundtrack to our wedding.  Tim's groomsman, Foster, ballroom danced with all our family members, it was fun to watch
4. What one moment will last with you both forever?
Tim: Seeing her in her dress for the first time walking down the aisle.  Serina:  The part of the photoshoot where I took off my shoes.  It was pretty fun being carried around by my husband.  The prosperity dance was also great
5. What was your wedding inspiration?
We looked online for photos we like.  Basically all our inspiration came from pinterest.  We found a picture of a centrepiece we liked and we basically centered the whole wedding theme around that
6. Describe some of your favorite wedding details and how you came up with them.
We had the bridal party take polaroid photos of guests for the guestbook, it turned out really well.  We took up ballroom dancing a couple months prior to the wedding, it made our first dance really fun and memorable.
7. Any advice for those planning their wedding now?
Serina: My advice is to delegate.  Make sure you don't have to make any stressful decisions on the day of the wedding!  Consider hiring transportation.   Tim: There are a ton of little decisions that you have to make, and ultimately, the day will be amazing whether you choose the pork or the beef for dinner, or whether you choose one placecard over another.  Obviously, put time into these decisions, but don't get stressed over them.
---
Vendors:
Wedding Gown: Nevy's Fashion & Dress Shop
Caterer: Heritage Park
Stationary: Art Papery
I loved this cute little getting space in the top floor of the Cafe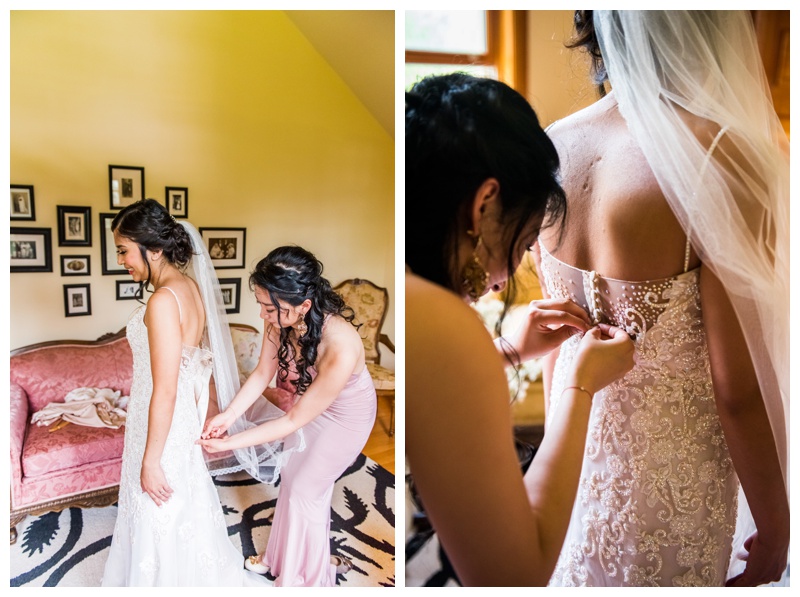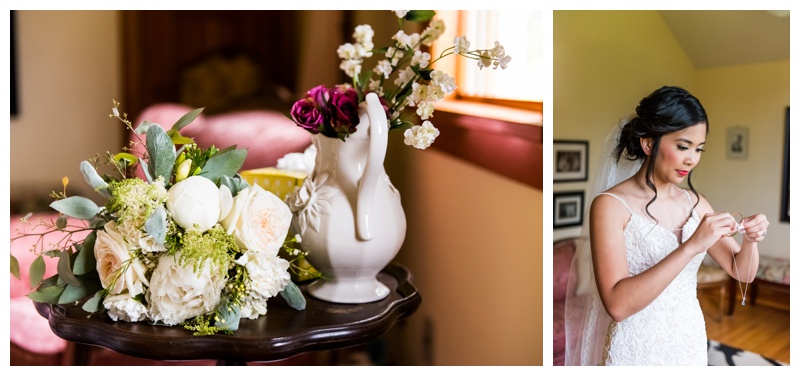 Serina made the most beautiful bride.
This ceremony space was the perfect backdrop for their I Dos.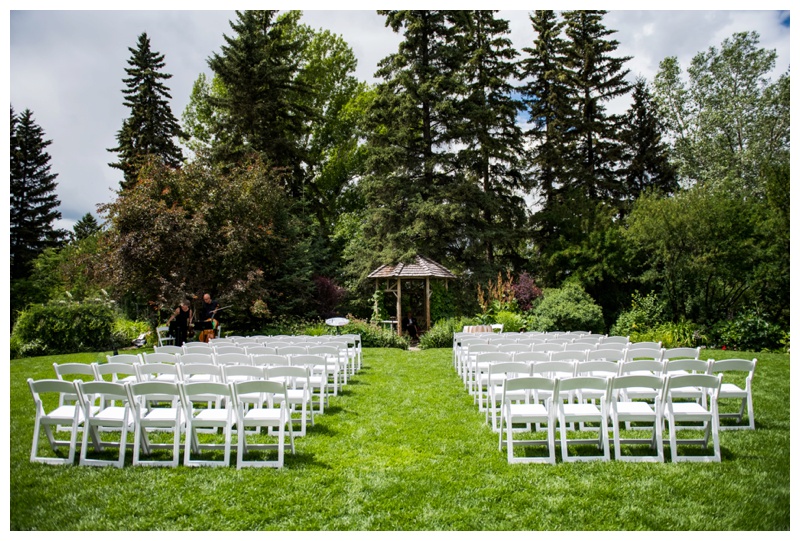 Those smiles say it all!
How awesome is this bridal party?!?
I love serine's maids miss matched pink gowns
Serine's dress was had made especially for her. It was also one of three dresses she wore. A girl after my own heart.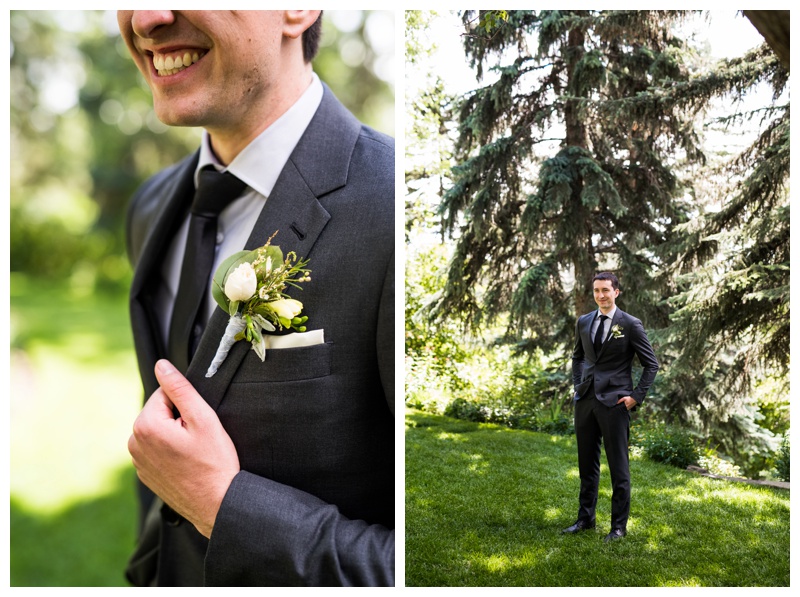 I could have shot in Reader Rock Garden forever. There were so many fun little areas.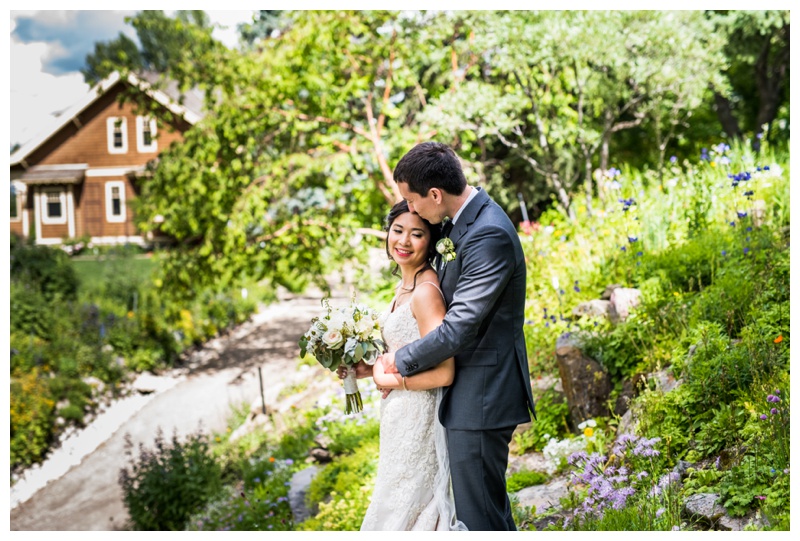 Even with a slight sprinkling of rightness smiles didn't disappear.

This is why I love having Jason shoot with me, when I was outside the cafe porch, Jason was was under the porch, same pose totally different photo!
The Gunn's Dairy Barn in Heritage Park was such a cute space for their reception.
Their ;light pink flowers and rose gold touches around the room were absolutely perfect.
Tim & Serina planned a choreographed dance as their first dance and they absolutely rocked it!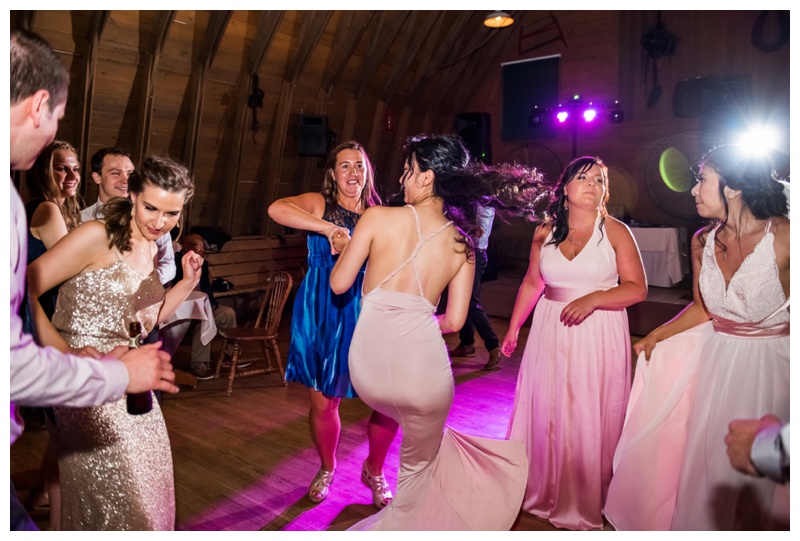 We snuck the out for sunset and snap a few more photos of them away from the hustle and bustle of the day.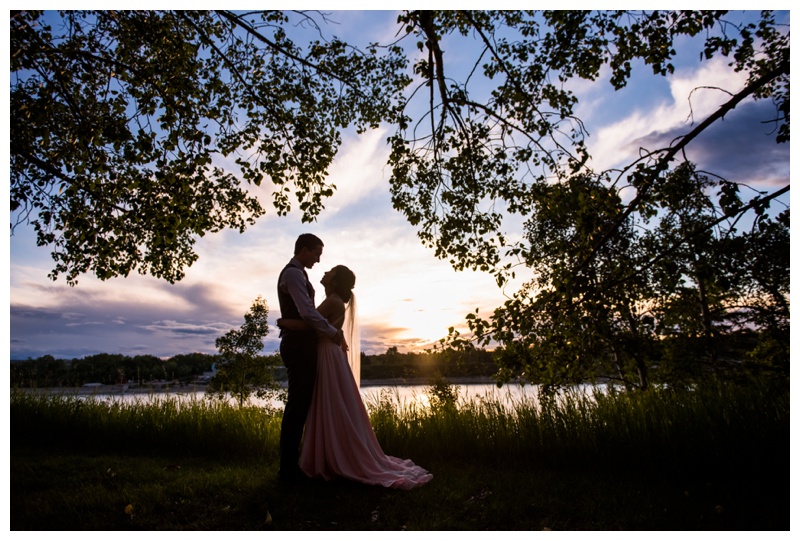 We were gifted with the most stunning cotton candy skies. It was the end to the perfect day!
If your looking for a Wedding Photographer and are in the Calgary, Cochrane, Canmore or Banff area get in touch with me at info@paisleyphotos.ca
CONNECT WITH ME ON SOCIAL MEDIA
Instagram www.instagram.com/paisleyphotography
Facebook www.facebook.com/PaisleyPhotos
Twitter www.twitter.com/paisley_photo
Pinterest www.pinterest.com/paisleyphotos
Pinterest www.pinterest.com/paisleyphotos