Last week I got to meet the Rennie Family downton Calgary for a graduation and family photo session. For their Calgary Stephen Avenue family photography session we started at the Hudson Bay arches. This is one of my favourite downtown Calgary locations. The sandstone columns and marble checkered floor were a perfect fit for their dressy attire. Also can we take a minute and talk about Brenda's long blush lace graduation gown? She looked stunning in it and I may have even called her a Disney Princess a couple times. Having family photos done when you graduate from high school has become a tradition in the Rennie family. This year was the youngest, Brenda's turn. The last place we went for their session was Prince's Island Park. It was the perfect spot to end the session, as the cherry trees are starting to bloom and all the leaves are back on the trees. Congrats Brenda on your graduation and thank you for choosing me to capture these memories for you!
How stunning are these sisters?!?
Brenda look absolutely stunning in her grad dress!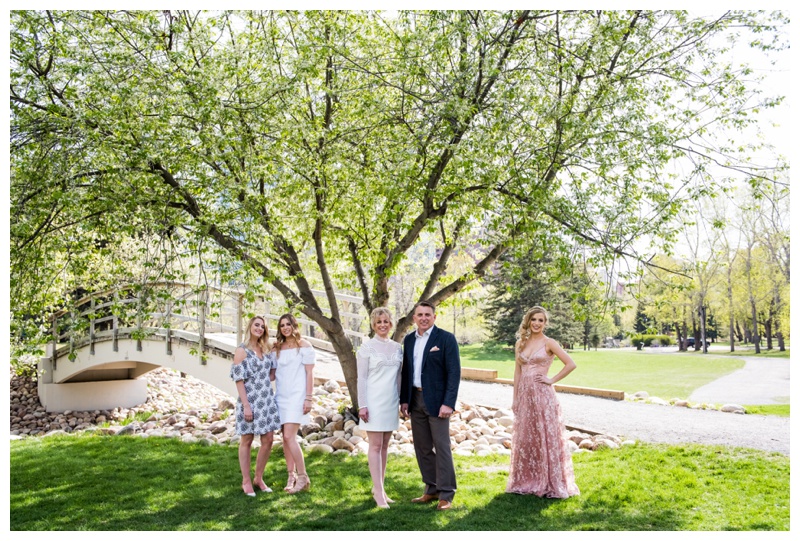 I was even able to sneak in a couple photos of their parents. This my friends is what 25 years of marriage looks like!
If your looking for a Graduation Photography and are in the Calgary, Cochrane, Canmore or Banff area get in touch with me at info@paisleyphotos.ca
CONNECT WITH ME ON SOCIAL MEDIA
Instagram www.instagram.com/paisleyphotography
Facebook www.facebook.com/PaisleyPhotos
Twitter www.twitter.com/paisley_photo
Pinterest www.pinterest.com/paisleyphotos