Cochrane Engagement Photography Session – Bryan & Julie
Bryan & Julie are one of my many amazing 2017 wedding couples! They were actually the first couple to book me for 2017. This meant I have had a long time to get excited for their amazing wedding day! For their Cochrane engagement photography session we headed to Cochrane Ranche. They choose Cochrane Ranche because Bryan grew up in this beautiful town. Their session was so full of laughs, and in the small amount of time I got to spend with these two, we already have inside jokes! I love that not only do I get to meet so many amazing couples, a lot of them end up as friends.
Bryan & Julie's story started when Bryan was working up north as an RCMP officer at a fly in only reserve. Julie was one of the few pilots that would fly in and out of the reserve. One night Brian put on his reds and finally got up the courage to go chat with that very cute pilot. The rest is history!
Congarts Bryan & Julie on your engagement! I can not wait to capture the next step in your amazing love story!
The Grandfather tree in Cochrane is always one of my favourite locations. 
When I saw these sun raise I may have squealed a little inside!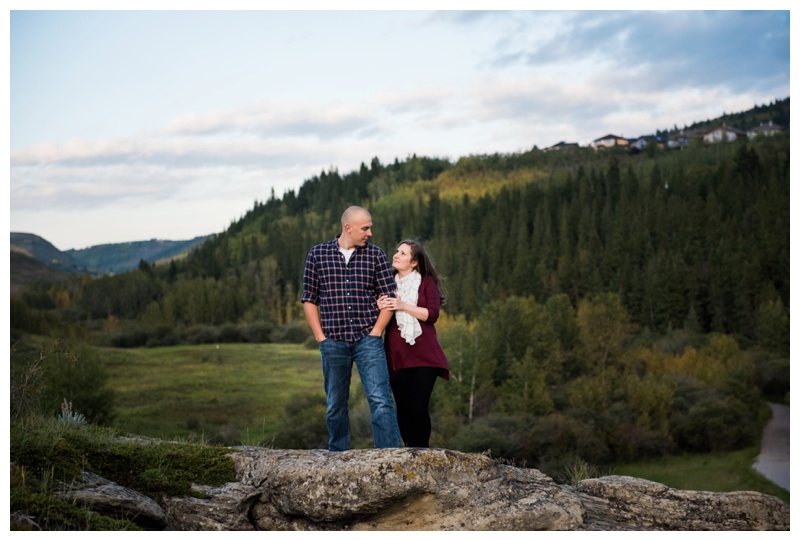 I love this shot of Julie's ring on Brian's police badge! 🙂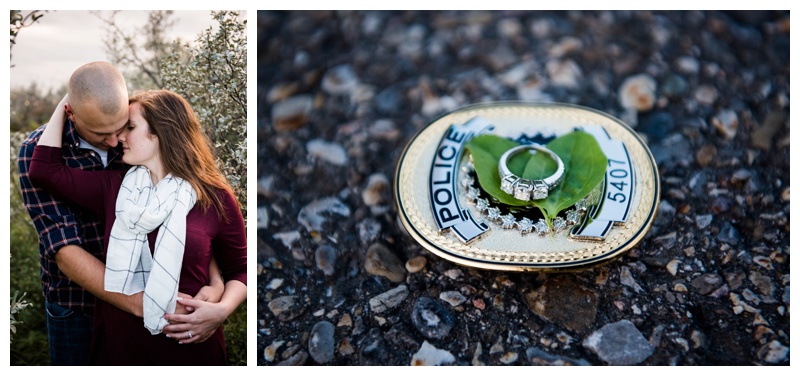 If your looking for Engagement Photography and are in the Calgary, Canmore or Banff area get in touch with me at info@paisleyphotos.ca
CONNECT WITH ME ON SOCIAL MEDIA
Instagram www.instagram.com/paisleyphotography
Facebook www.facebook.com/PaisleyPhotos
Twitter www.twitter.com/paisley_photo
Pinterest www.pinterest.com/paisleyphotos