Fernie Island Lake Lodge Wedding | Jared & Dominique | Fernie Wedding Photographer
I first met Jared & Dominique at their engagement session last fall. I instantly clicked with these two and knew I wanted to capture their wedding day as well. They met in the motocross circuit 7 years ago, and since then have been team mates on and off the track. Fast forwards a year and on September 14th, 2019 at Island Lake Lodge in Fernie BC these two said I DO! I had heard so much about this beautiful spot so I was so excited to capture their wedding day there. Set high in the mountains above Fernie Town site sits a Cat ski lodge in the winter and one of the most stunning wedding spots in the off season I have ever seen! The teal lake mountain backdrop of the I Dew Point might just be one of the most incredible ceremony sights to date, and it was the perfect spot for these to tie the knot.
The day of it was threatening rain, but Dom made the call to keep the ceremony outside, and man am I glad she did! It wasn't until the first kiss that it started to rain. However it did rain for the rest of their day, which is good luck, but it did make photos a little more challenging. These two and their wedding party braved the elements and didn't complain once! Dom had her heart set on forest photos and thanks to the giant cedar trees creating the perfect canopy, we managed to get those important images for her.
Inside Lisa from Mountain Bride Inc., her team and Carmen from The Green Petal were transforming the Tamarak Lodge into Dom's mountain lodge wedding dreams! With string lights and ferns hanging from the ceilings, to tables dripping in greenery, geometric lanterns, and succulents. It looked absolutely stunning! Then as the day turned to evening and the party was getting started you could see how much these two were loved! Their tight knit friend group were a blast, and their family was so welcoming.
Congrats Jared & Dominique on your perfectly you wedding day! It was an absolute honor to capture your love story!
Now here is a little something from the couple:
1. What is your engagement story?
Jared and I got engaged on our 6 year anniversary - August 19th, 2018. We were coming home from the last round of Nationals (we race motocross and Jared races Pro in Canada) which happened to be in Walton Ontario. A lot of people knew its as our anniversary weekend so at the after party in Ontario there were a few comments made about when we would finally get married and Jared, who is the worst liar, held it together so well I didn't really suspect a thing. We got home from the airport at about 7 pm at night on the 19th. We had friends watching our dog for us and they had dropped her back at our house earlier that day so that she would be there when we got home. We walked in the front door and Nyla, our dog was jumping all over us and unfortunately it took Jared telling me to pay attention that made me notice the black box hanging on her collar. I laughed because he put the whole box there, not just the ring, and she's a black dog so it didn't really stand out to me and I felt bad for not noticing on my own. He grabbed the box off her collar, got down on one knee and asked me to marry him. It was so cute. This all happened right in our front entrance, and I didn't notice all the flowers and balloons until we turned the corner into our living room. He did a good job, it was pretty amazing.
2. What advise would you give to future brides and grooms for their wedding day?
Definitely try to relax!! I was super anxious for the whole morning leading into our ceremony that I didn't really enjoy the getting ready part as much as I probably should have. As soon as I saw Jared at the end of the aisle the ceremony just whizzed by and became a blur and all that nervousness really wasn't necessary because I was fine as soon as I saw him and it just felt like it was him and I in our own little world, which is all that matters. I also recommend trying to get a few iPhone photos, or polaroids if you use one like we did because we were so busy being in the moment, which was great don't get me wrong, that we didn't get a single Polaroid photo of just the two of us, which to me, is a unique little keepsake I wish I had.
3. What was your biggest surprise on your wedding day?
Getting iced the second we sat down for our Reception Dinner was definitely the big surprise of the day. Our friends doing that to us never even crossed our minds and it set the mood for the rest of the party for sure!! Jared said his biggest surprise was how late the "old people" stayed up.
4. What moment will last with you both forever?
Honestly, the whole day!! From the moment I saw Jared when we got to I Dew Point in the shuttle and the rush of emotion that hit me when I saw him, to reading our vows to one another, to everyone cheering for us when we walked into our reception. All of it is just a feeling we can't explain and it was incredible. It's really hard to pick one moment because every moment was so surreal and amazing.
5. What was your wedding inspiration?
I wanted a lot of flowers. I love nature and getting married outside definitely inspired a more boho vibe for me, with the geometric shapes and all! Lisa, my planner, called it "Mountain Boho" and that really was the perfect name for it.
6.Describe some of your favorite details and how you came up with them?
My absolute favorite detail was our Reception Dinner back drop with the hanging geometric shapes, some with flowers in them and the greenery outlining them. Saw it on Pinterest and fell in LOVE. Decided to add a D & J to it for our own personalized touch and so happy we did. Our entire Reception space was 110% what I imagined in my mind. Lisa, from Mountain Bride and her crew did an amazing job bringing my dream to life.  The flowers on our ceremony arch and the flowers hanging from the antler chandelier in the Bear Lodge are other favorite wedding details. Last but not least, I had a family photo shelf where I mostly had pictures of my Dad and I. My Dad passed away in February of 2018 and of course I wish he could have been there with us, but I'm super happy that I still included an aspect of him by putting some photos of us up. It was really important to me that I had that photo shelf.
7.Any advise for those planning their wedding now?
My advice if you're planning your wedding is hire a planner, even if it's just for the day of! For real though, I tend to get stressed pretty easily and not having to worry about a single thing on my wedding day was so nice! I was anxious enough I could not have imagined having to deal with vendors, or anything else for that matter. It's the one day that you get to feel like a princess, where it's all about you and the love of your life and you should just be able to enjoy every second of it, worry free, especially after all of the planning and stress that went into a day that comes and goes so fast!
WEDDING PLANNER: Mountain Bride Inc.
PHOTOGRAPHER: Paisley Photography

RECEPTION: Island Lake Lodge

MAKEUP ARTIST: Trena Laine Makeup
CAKES & DESSERTS: Whippt Desserts & Catering
FLOWERS: The Green Petal
BAND: New Soul 
Duo
GUITARIST: Jason Delaney

MARRIAGE COMMISSIONER: Donna Marie Burak
HAIR STYLIST:Hammer Heads Salon (Stephanie Hartland) Sparrow Hair
RENTALS: Modern Luxe Rentals
 Special Event Rentals
 
VIDEOGRAPHER: Nick Nault Videography
DRESS: Flora Bridal- Blush & Raven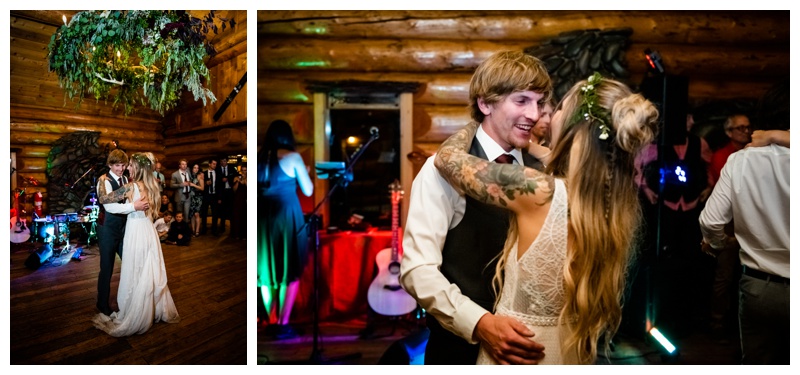 If your looking for a Destination Wedding Photography get in touch with me at info@paisleyphotos.ca
CONNECT WITH ME ON SOCIAL MEDIA
Instagram www.instagram.com/paisleyphotography
Facebook www.facebook.com/PaisleyPhotos
Twitter www.twitter.com/paisley_photo
Pinterest www.pinterest.com/paisleyphotos