How To Pick The Perfect Engagement Ring That She Will LOVE! | Calgary Proposal Photographer
How To Pick The Perfect Engagement Ring That She Will LOVE
Weddings are a pretty big part of my world, but truth is I know they're an even BIGGER deal to my couples. And each wedding, no matter if its a grand 300 person wedding or a small intimate elopement, it all starts with a proposal! Picking the perfect ring can be a daunting task. How do you pick a ring to fit you soon to be fiancé's personalty, dreams, and make sure she will love it forever? Don't stress today I am breaking down all the ways to make sure you pick the perfect engagement ring she will love for a lifetime!
Put In The Research- Since you are planning on proposing you probably know your soon to be finance pretty well. This doesn't always translate into a clear idea of their tastes. Keep an eye open for the types of jewelry she wears. If she don't ever wear yellow gold chances are it isn't her first choice in metals. Chances are she probably also has a Pintrest account. Scope out her pages and see if she has left and hints as to the type of shapes or styles she would like. Her interior design style also will tell you a lot about they style she would lean towards. If her style is more modern and minimalist chances are she will prefer something more sleek and modern.
Get an Accomplice- Find someone you trust and that won't spill the beans to your fiancé. Get them to bring up rings and engagements in conversation. This will probably be easier for her best friend, mother or sister to do then you. Get them to be your eyes and ears and report back to you about their findings.
Listen- If you are thinking about proposing chances are you have talked about marriage so it won't be totally out of left field. This means she has probably been dropping hints and you might not have even realized. When a friends gets engaged listen to what se says about the ring to you. Chances are she will ohh and aww in front of her friends but listen to weather she loves or hates it away from her friend.  If a famous celebrity she likes or follows gets engaged see if she brings up the ring and listen to whats she loves or hates about it. 
Make Sure Its Exchangeable- Absolute worst case, if she hates the ring even after you have followed all the steps above ask your jeweller what the exchange or return policy is. Most jewellers are super flexible in this circumstance and will allow you to bring in your now fiancé to switch out the setting. Since this is something she will be wearing for a lifetime it doesn't hurt to make sure she loves it forever.
I know that getting ready to propose to the love of your life is a scary, nerve wracking experience. I remember how nervous mu hubby was, but if you put time, thought and care into choosing the ring,  your girlfriend will know and be blown away by the thought that went into picking the perfect ring just for her.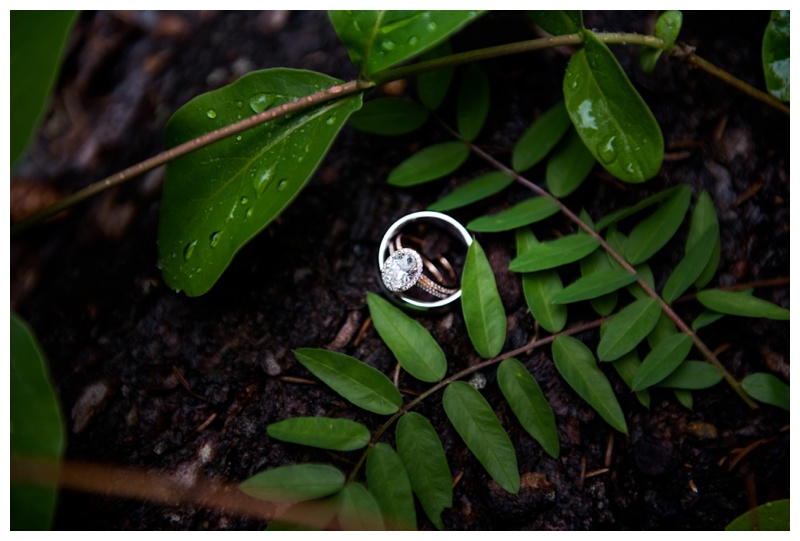 If your looking for a Engagement Photographer and are in the Calgary, Cochrane, Canmore or Banff area get in touch with me at info@paisleyphotos.ca
CONNECT WITH ME ON SOCIAL MEDIA
Instagram www.instagram.com/paisleyphotography
Facebook www.facebook.com/PaisleyPhotos
Twitter www.twitter.com/paisley_photo
Pinterest www.pinterest.com/paisleyphotos