How To Use Pinterest the Right Way to Plan Your Wedding | Calgary Wedding Photographer
How To Use Pinterest the Right Way to Plan Your Wedding
It is no secret that Pinterest has completely changed the wedding industry. Before Pinterest you had to look through magazines for inspiration, dream up color schemes and plan every detail at your wedding from your own imagination. Don't believe me? I was married pre Pinterest (which was only 9 years ago if you can believe a time before Pinterest) and my mom and I spend 100 of hours flipping through magazines and DIYing our hearts out. My wedding was fabulous but still had elements, corners and areas that I didn't even think to plan or decorate for. Pinterest is there to help remind you of all the things you wouldn't have thought about but now need to think about. I hate to say it as I am a Pinterest loving girl, but there is a right way and wrong way to use Pinterest to plan your wedding day.
Careful of Outdated Trends
If you you are wanting to stay ahead of the trends, Pinterest might not be the place to look for inspiration. Pinterest is great for ideas for your flowers, reception, ceremony and pretty much any other part of your wedding day. What Pinterest doesn't do is let you know the things that might be heading out of being on trend. By no means does this mean you can't still do it if thats the look you are going for. Its your day, so you do you. All I am saying is if you are trying to stay up with the trends it might be better to find your inspiration from wedding blogs like Junebug Weddings or Green Wedding Shoes. These blogs post the latest on trend themes, colors, dress styles and everything else.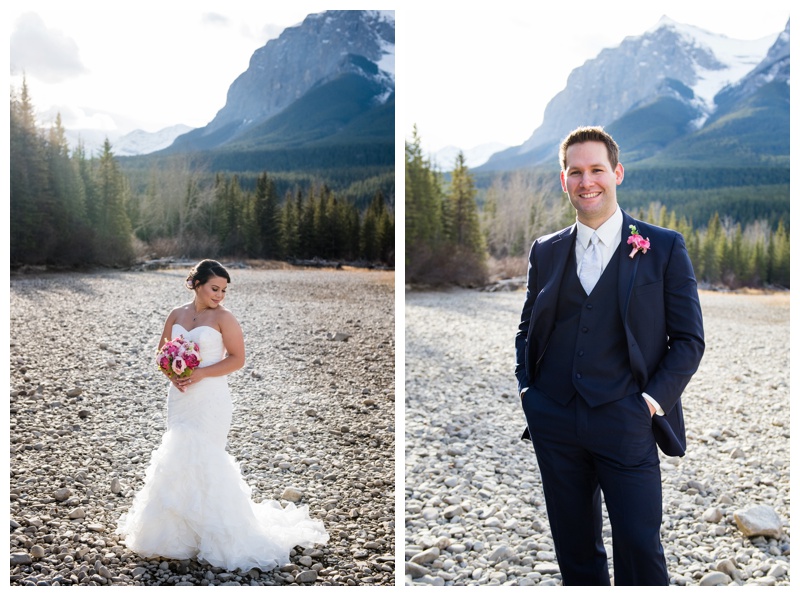 Use Pinterest For Inspiration and Let The Professionals Do the Rest
I use Pinterest a lot when it comes to home decor inspiration (since we are STILL renoing our home), dyi projects, landscaping ideas and party planning. You can absolutely do the same with using it to help plan your wedding day. I would use Pinterest to find a starting point to a style you like. You can also use it as a way to show the types of flowers, the types of table decor, the types of dresses, and the types of photos you like but then let the professionals take your inspiration and let them do what they do best.  When you allow yourself to take a step back from the process just slightly and give all the vendors you have chosen because you love their work or product room to work, it allows them to come up with something in your style that is unique to you and that will best represent your wedding day.
Also keep in mind it is just about impossible to recreate a photo from something you have seen on Pinterest. I have gotten it so often where clients will send me photos from Pinterest of must have poses ect. As much as I am always happy to help a bride have the day of her dreams, I always tell them that we can use that photo as inspiration but it won't look the exact same due to the lighting, location, settings, couple heights, and so many more things. No two photographers will ever shoot the same even if they are shooting the exact same image at the exact same time. It is just not possible. Instead, trust in your decision that you hired a photographer or vendor that you love and will capture your day perfectly. They will be there to create your own iconic images, and instead of looking back on them thirty years from now thinking "that's the photo I found on Pinterest" you'll think "that was my favourite part of our day."
The Pinterest Checklist
We have all seen those Pinterest articles about the "50 questions to ask your wedding ________". I am just gonna be honest and say a lot of those questions are over kill and mostly clickbait. Now I am not saying you shouldn't  ask your vendors questions because you should, but you might not need to ask all 50. I have actually put a list together of 10 Questions to Ask Your Wedding Photographer here. Instead spend the time looking at full samples of their work, reading their reviews, making sure they match your vision, getting referrals and meeting them in person. Ignore the crazy articles that are designed to make you paranoid, and trust your gut instinct when it comes to deciding whether or not you should hire someone.
Look Locally
Pinterest is also not really a great place to find vendors to use for your wedding day. A lot of the time vendors you see on Pinterest aren't necessarily in your area. Now this doesn't means that you still can't hire them, it might just mean you are going to pay more for travel. If you have already found a vendor in your area that you love, my suggestion to you would be ask them for recommendations. The wedding industry isn't super huge so guaranteed they will have vendors they have worked with before and love. After spending the last 10 years as a wedding photographer, I've developed a relationship with countless florists, caterers, makeup artists, and wedding planners who I know are complete trusted professionals.
As long as you use Pinterest properly it can be an amazing tool while wedding planning. Just keep in mind it can also be a bit of a rabbit hole so stay true to you and it will be an awesome resource.
If your looking for a Wedding Photographer and are in the Calgary, Cochrane, Canmore or Banff area get in touch with me at info@paisleyphotos.ca
CONNECT WITH ME ON SOCIAL MEDIA
Instagram www.instagram.com/paisleyphotography
Facebook www.facebook.com/PaisleyPhotos
Twitter www.twitter.com/paisley_photo
Pinterest www.pinterest.com/paisleyphotos