Jamaica Iberostar Selection Rose Hall Suites Destination Wedding | Cory & Becky | Calgary Destination Wedding Photographer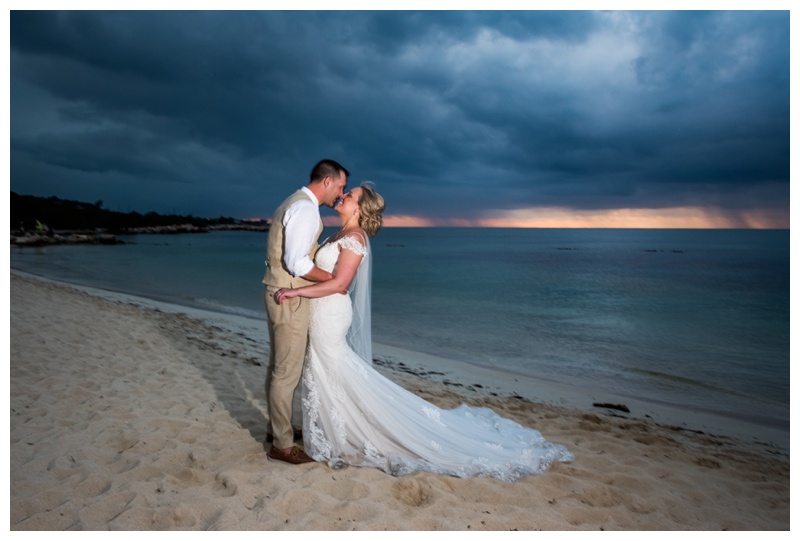 I first met Becky back when I was a flight attendant with Westjet. We worked together a couple times and became friends, so when she got engaged and her and her fiance Cory asked me to travel to Jamaica to shoot their destination wedding I was thrilled! They choose a stunning resort, the Jamaica Iberostar Selection Rose Hall Suites, for their wedding week. It was right on the ocean with the colorful Jamaican Georgian style buildings scattering the shore line. Becky & Cory choose to say I do on the beach with nothing but the Ocean behind them. It was such a stunning spot! To say I was in photographers heaven was an understatement. Their reception was also on the beach in a clear roofed tent under the stars. What could be more romantic then that?!?
These two were an absolute pleasure to capture. It was about a million degrees on their wedding day, and even though they were both hot, and sweaty they were amazing posing together. Their entire friends and family welcomed us in with open arms and it was so fun to spent some time getting to know them more over the time we were there! From start to finish their wedding day/week was a blast.
Thank you Becky & Cory for asking Jason & I to travel down to Jamaica to capture it for you!
PS. Scroll all the way down to the bottom of the post to see some behind the scenes of our trip and of the wedding day!
Table Decor and Centrepieces – DIY by the Becky's Mom