J+A's Banff Engagement Photography – Banff Engagement Session
I have know Ashley since play school and I am so excited to see her walk down the aisle next August to her dream guy! For their Banff Engagement Photography session we headed out to Lake Minnewanka; a stunning icy blue lake nestle at the base of the Rocky Mountains. It was the perfect location for their sun kissed mouantin engagement session. They also brought some bubbly and enjoyed a glass soaking in the last bit of sunlight. Seriously this session is swoon worthy! Congrats Jason & Ashley! We are so excited for you guys!
Look at these two! So crazy in love!
A little dancing on the road never looked so good!! There is nothing better then a Banff engagement Photography session!!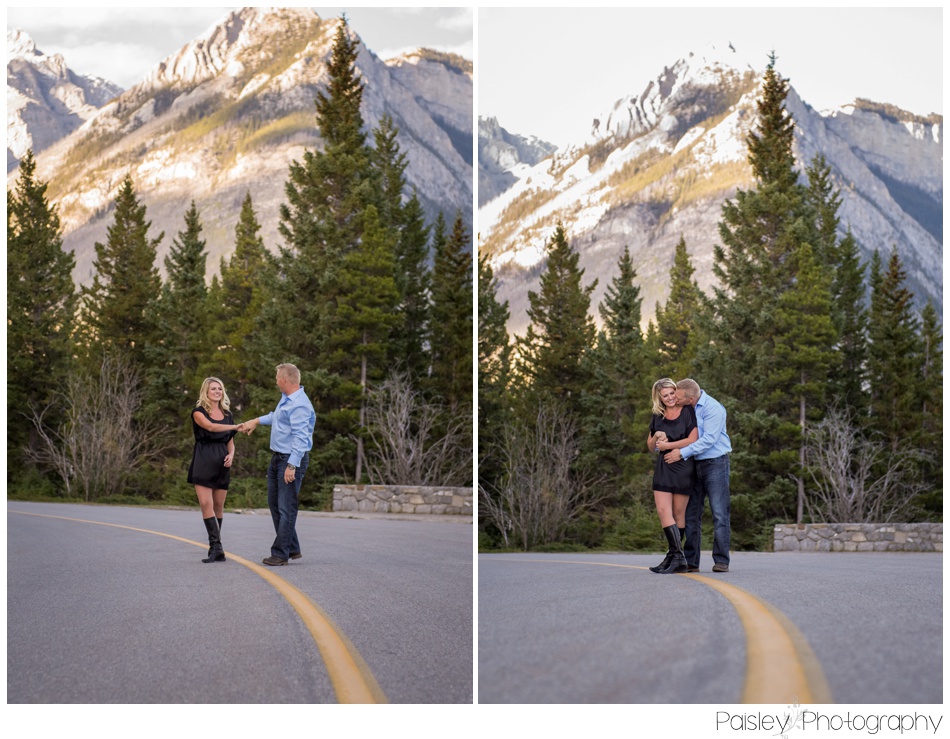 [socialring]