Murrieta's Restaurant Canmore Wedding – Paul & Jennifer's Mountain Wedding
On March 19th I kicked off my 2016 wedding season shooting Paul & Jennifer's Canmore mountain wedding, and It was breathtaking! Situated in the heart of the Rocky Mountains, Canmore's snowy mountain peaks was the backdrop for this amazing mountain wedding day! They both got ready at the Grande Rockies Resort, which has crazy beautiful light filed rooms. They also wanted to have a first look and the penthouse of the resort was the perfect location. I love nothing more then capturing those first moments so filled with anticipation, excitement and so much emotion. It even gets me all teary eyed. They picked St. Micheal's Anglican Church, an adorable old wood church to say "I Do!" in and then it was off to Murrietta's Bar & Grill for their cozy restaurant wedding reception.
Paul & Jennifer's love story began back in Ontario where they were both living at the time. After being frustrated with the online dating scene, Jennifer decided to let her Match.com profile expire, only to discover later that it actually auto renewed. She considered this a sign and gave online dating one more shot. It was shortly after this that she stumble across Paul's profile and she thought he was pretty handsome. She ended up making the first move sending a "wink", and two weeks later they met for the very first time for coffee. Date zero ad Paul calls it. From that moment on it was a whirl wind can't-get-enough-of-you romance until Paul and his pooch Huxley moved across the country to Calgary. After three months of being apart Paul decided that Jennifer was the ONE and he couldn't live without her. So began a one year long distance romance until Jennifer packed up bags and followed her heart out west. It was here in Calgary that they built their lives together, got engaged and started planning their dream mountain wedding.
When I frist met with Paul & Jenn, and they mentioned to me that they were planning a March mountain wedding, I asked them if they were hoping for snow or spring (you never know what the weather will be like here in those spring months). The weather they got could not have been more amazing! Above zero temperatures, clear blue sky but still with some patches of snow here and there to keep it looking wintery! Absolutely perfection! Actually they whole day was pure perfection! Huge shout out to Paper Doll Events for all your hard work making the locations look beautiful but also kept everything running on time.
Congrats Paul and Jennifer on your incredible mountain wedding day. It was such an honour to be included in your love story! We wish you crazy amounts of love, adventure and days filled with laughter!
Getting Ready Location: Grande Rockies
Ceremony: St. Michael's Anglican Church
Reception: Murrieta's Bar & Grill
Wedding Dress: Demetrios Bridal
Bridesmaid Dress: Bill Levkoff
Bouquet: F2 Floral Fashion
Wedding Cake: Cake Creations
Wedding Planners: Paper Doll Events
Make Up Artis: Robyn Kirkpatrick
Hair: The Pretty Haus
Seating Chart & Pocket Square: King Arthur Woodworking Inc.
Photographer: Paisley Photography
Check out the penthouse rooms at the Grande Rockies. Pretty much a photographer dream!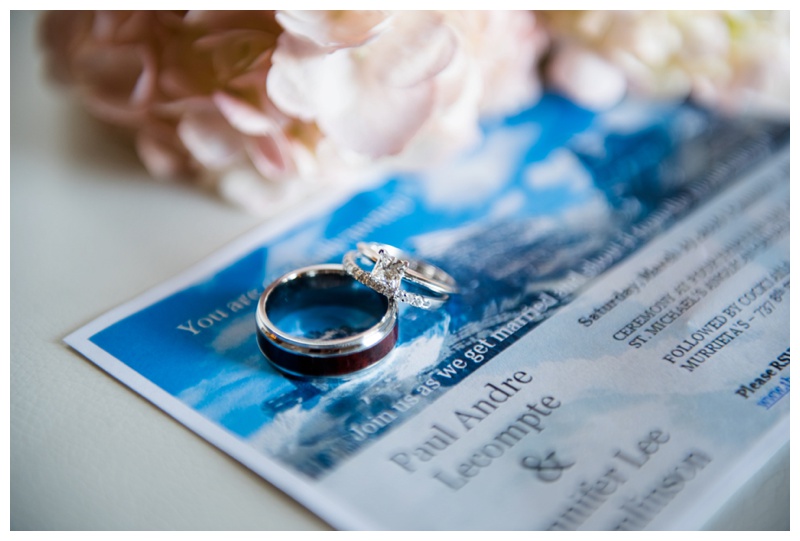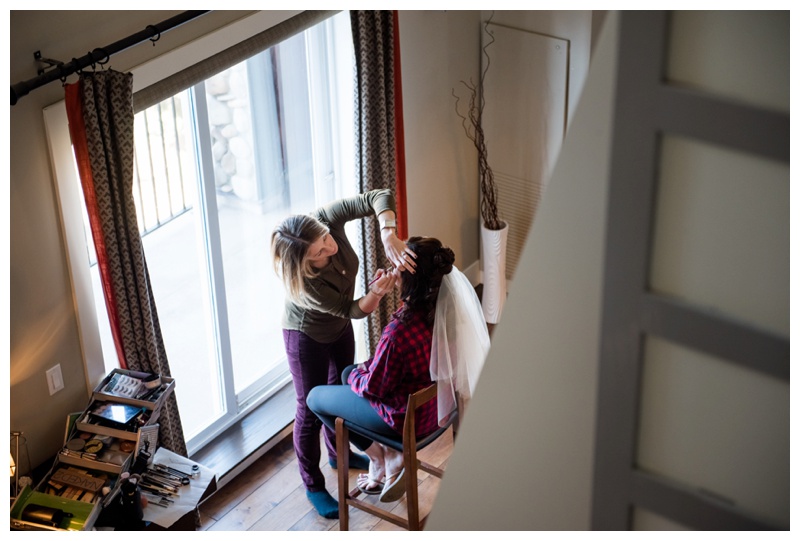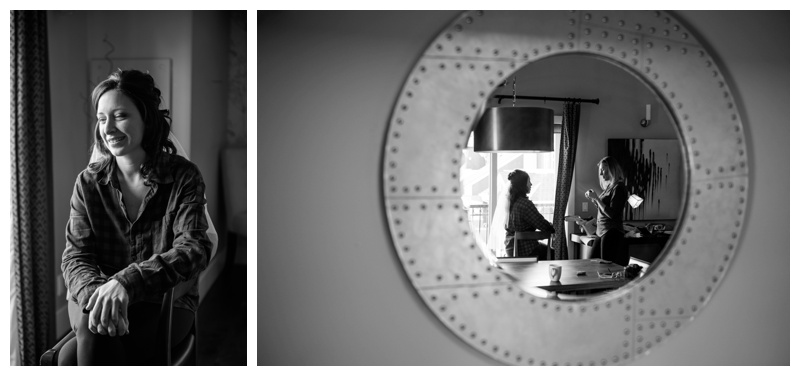 Nothing better then that mountain view!
Check out Paul's pocket wood made by King Arthur Wood working Inc. It was such a unique and personalized touch to Paul's blue suit.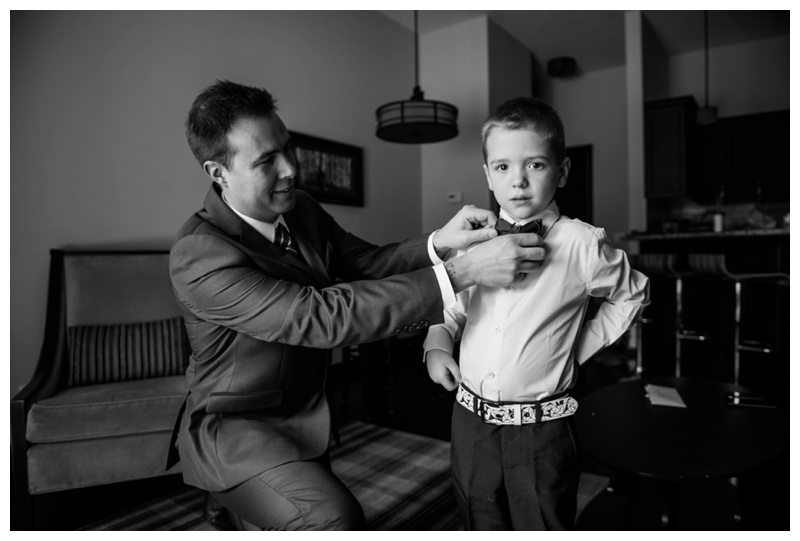 It is seriously these moments that remind me why I love my job so much! The way Paul looked at Jenn could make anyone believe in soul mates!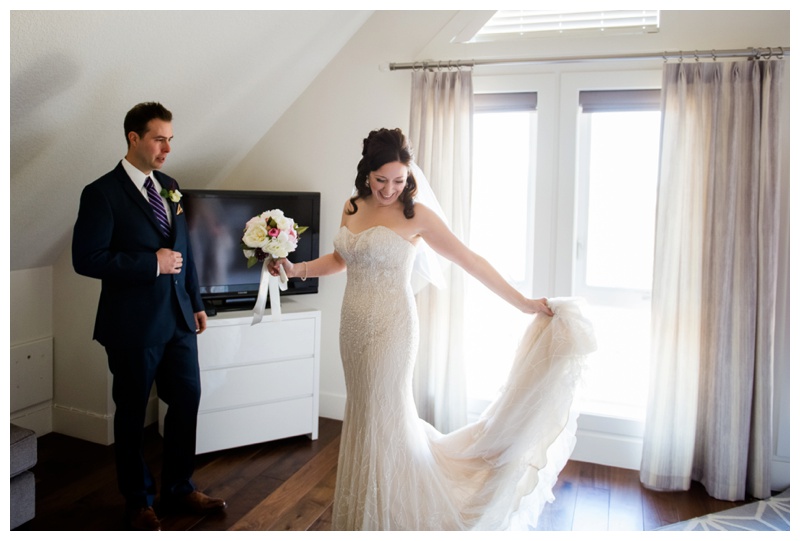 F2 Floral Fashions did an incredible job brining Jennifer's dreams to reality for her wedding bouquet and boutonnière.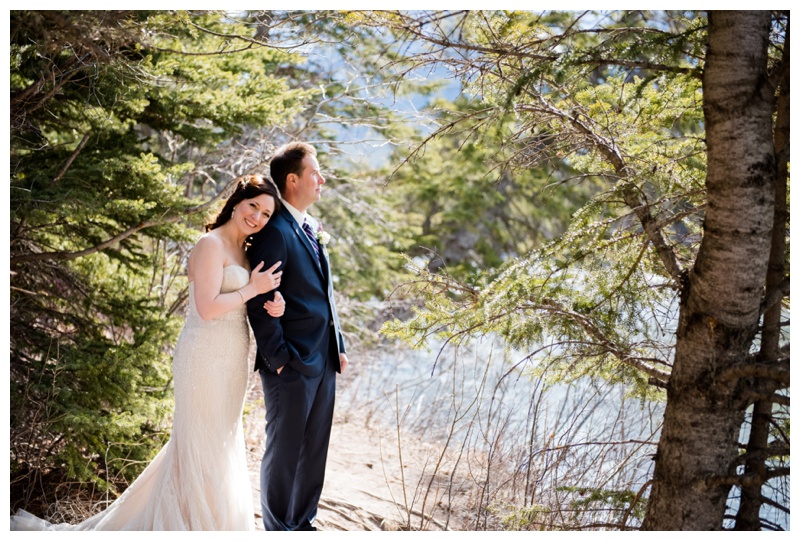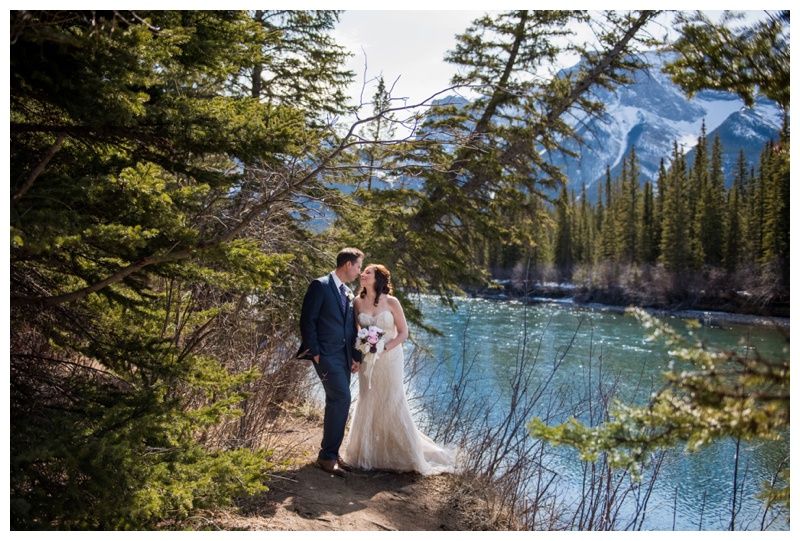 Their cute pooch Huxely looked super duper in his bowtie and was the perfect ring barer for their wedding!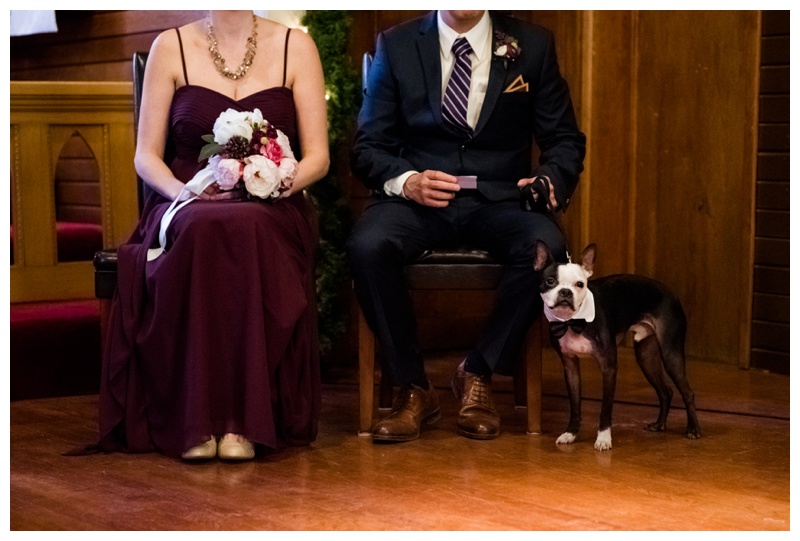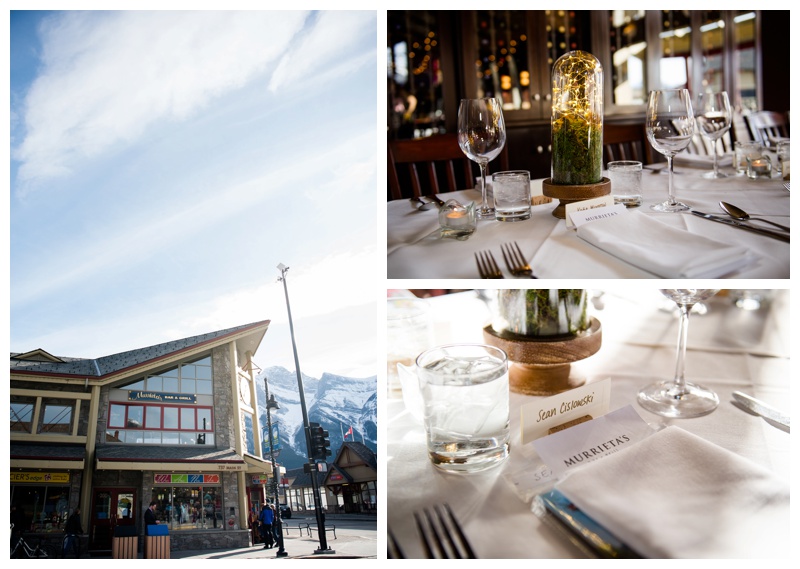 The string lights, rustic wood beans and warm glow from candles made Murrieta's the perfect mountain wedding reception venue!