For many many years I have tried to figure out a way I could get paid to cuddle puppies for a living. This week I think I finally figured it out! I have started offering newborn puppy photography to my list of shoots I offer. Its kind of like a newborn session with all the fun props and wraps but instead of a human baby its a sweet fur baby! Eeeek! These sessions make me so incredibly happy! For my very first newborn puppy photography session I got to meet two spunky puppies named Violet and Indigo. They were two of the sweetest puppies both with VERY different personalities. Indigo was the shy, timid one and Violet was the adventurous playful one. Out of the two of them I thought for sure Indigo would be the first one to fall asleep but to our surprise it was Violet! Both of these sweet puppies did amazing during their shoot and let me pose them so sweetly together! Thank you to Sandi and her family for letting me meet and hang out with their cute pooches for the afternoon. It was the best day ever!!
How cute is Violet in the bucket?!?
Her sweet face just melts my heart!
I loved Indigo's longer fur with this flower crown. :)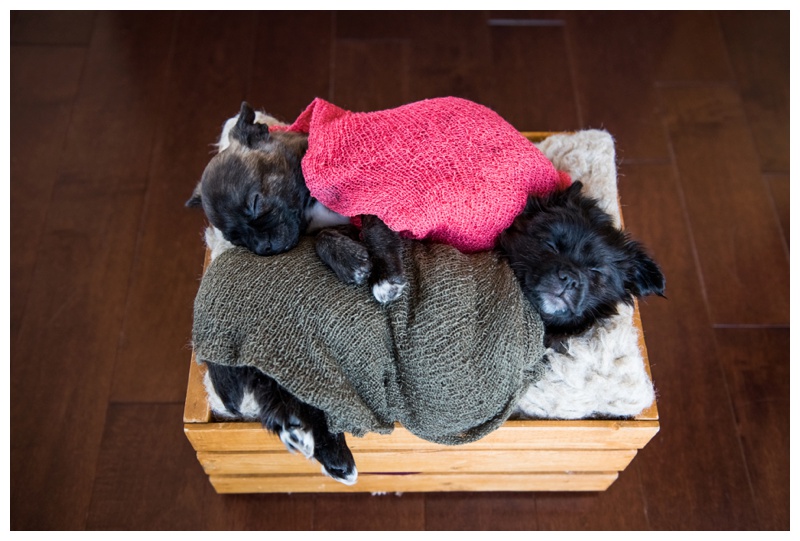 Look at those puppy toes!!
Nothing cuter then these sisters all snuggled up together!
If your looking for Newborn Puppy Photography and are in the Calgary, Cochrane, Canmore or Banff area get in touch with me at info@paisleyphotos.ca
CONNECT WITH ME ON SOCIAL MEDIA
Instagram www.instagram.com/paisleyphotography
Facebook www.facebook.com/PaisleyPhotos
Twitter www.twitter.com/paisley_photo
Pinterest www.pinterest.com/paisleyphotos