Now Larimar Punta Cana Wedding | Taurean & Meghan | Destination Wedding Photographer
A Couple weeks ago we had the absolute honour to travel to the Dominican Republic for Taurean & Meghans stunning Now Larimar Punta Cana Wedding. We were so excited to be a part of their day they both were a bridesmaid and groomsmen in one of our spring weddings last year. It was so fun to see them again but also see my past bride and groom as now the roles were revered and Patrick & Emily were now standing beside them as M&T said I Do! How fun is that?!?
M & T wedding day was absolutely stunning! From start to finish there were little bits of their personalities sprinkled throughout their day. Their beautiful ceremony was in a stone gazebo surrounded by fountains, and Meghan even got to walk down the centre of the fountains as her aisle! To say it was an grand entrance would be an under statement! Their emotional ceremony was done by their good friend Alyssa, and as you looked around the guests there was a dry eye in the house.
With the treat of rain that evening the ceremony was moved to a open air but covered area of the resort. The string lights, stunning candle light tables, vintage guest list dresser, and their sea glass name cards their reception space was breath taking. Just like their ceremony their reception was so full of love and emotion. As guests got up to speak about the impact M & T had on each of the lives as well as the crazy love they had for each other, you could see the most amazing lightning storm just off the coast putting on site the show.
From start to finish Taurean & Meghan's day was perfection. Congrats you two! We wish you nothing but love and happiness in your future together! Enjoy your honeymoon and soak in all that amazing Mediterranean sun!
---
What is your engagement story?
In Jan 2016, I received a call from the COO of a corporate training company I work with. She asked if I would be interested in doing some facilitation for a Canadian company with subsidiaries in 8 countries, that was bringing 200 people together in Cuba for training. As it was only 6 months into the expansion of my company to Toronto, I had to take some time to compare what I would typically earn in Canada in a week vs what this job was paying. After consulting my business partner and Taurean, I decided to say yes!
Fast forward to April 2016 and Taurean is driving my to the airport. It was 3 in the morning, and as I hadn't slept and it was late, Taurean insisted on walking me in. As we drove into the parking garage, I noticed a big display of tropical coloured flowers and balloons, sand-coloured towels covered with seashells, and a beachy box on a median. I thought to myself, "why would Pearson decorate their parking garage? Not everyone is even going somewhere tropical!"
Without realizing it, we backed into where this display was. When we got out of the car to get my luggage, Taurean got down on one knee and proposed. I was shocked, surprised, and so confused! After putting on my ring, he handed me a champagne flute and told me to open the beach box in the display. At that point, my wheels started turning and I realized the display was for me! I pulled a bottle of champagne out of the box and we began drinking champagne, right there in the parking garage at 3 in the morning. Like I said, I was so surprised! After freaking out for a little while,  I asked Taurean, "I'm so happy but why would you propose right before I go away on business for a week?!?!" He told me to read the letter in the box. I pulled out a letter which spoke about all the reasons he wanted to marry me. It also said that he was coming with me. This was so exciting, because I had asked Taurean to come with me but he had told me he hadn't been able to get the time off work. This was also the case for a couple friends I had asked. The words out of my mouth were, "Oh my God, you got the time off work and get to come with me??!" He corrected me and told me, "no, I'm not coming with you, I'm taking YOU to Cuba!" Again, I was so confused!
It turned out Taurean had conspired with my business partner and the COO months before in order to surprise me. Everything was fake!!….the work, the location I was going to, my travel documents (which Taurean later told me took him 3 hours to forge)… and every time I was in contact with the COO to plan, she'd email Taurean to ask what to respond. The display was even set up by one of his clients, who was is a pilot, and his flight attendant fiance who were excited to help when they heard his plan.
Anyway, from there, Taurean and I took our first overseas trip together to Cuba and had an amazing first week of engagement 🙂
What advice would you give to future brides & grooms for their wedding day?
This is your day (or week in our case). Don't worry about everyone else, they'll have a great time and figure things out without you worrying about them! And remember, there will always be hiccups, no matter how thorough the planning. It will all work out well regardless, just enjoy your day!
What was your biggest surprise on your wedding day?
Taurean says how beautiful I looked in my dress 🙂 I was surprised about how calm I felt. Guess that means I knew Taurean was the right choice! We also moved all the speeches!
What one moment will last with you both forever?
Saying our vows (which we didnt share with each other beforehand)
What was your wedding inspiration?
Relaxed elegance
Describe some of your favorite wedding details and how you came up with them.
Ally officiating and Max MCing. It was important for us to have those personal touches!
Any advice for those planning their wedding now?
Get a wedding planner and use Pinterest!
Vendors
Photographer: Paisley Photography
Resort: Now Larimar Punta Cana
Dress: Mikaella Bridal
Suit: Perry Ellis
Jewelry: Birks
Planner & Travel: Luxe Destination Weddings
Meghan was a stunning bride and the looks on her bridesmaids faces say it all!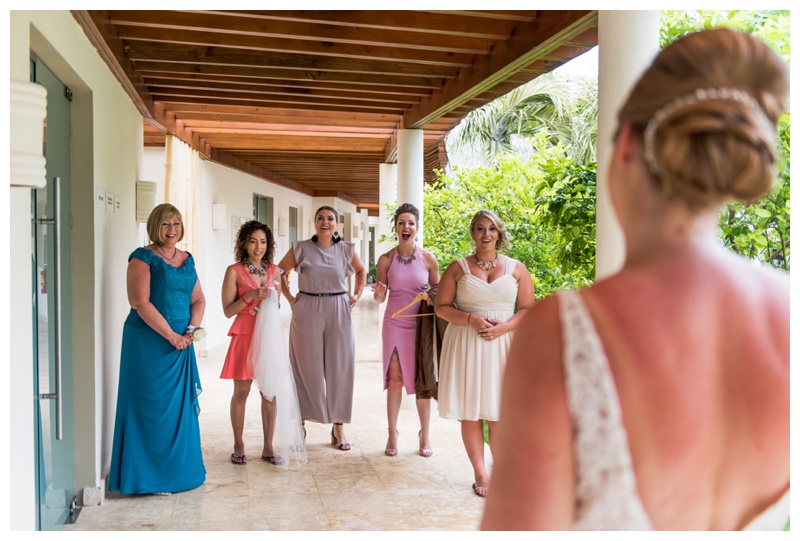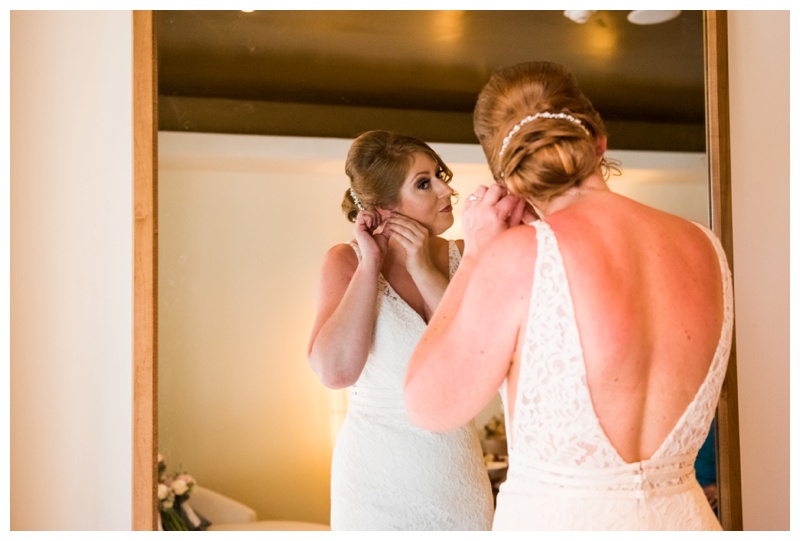 Meghan gifted Taurean the watch he had been wanting for forever,
The decided to do a first look and the reaction Taurean had when he first say Meghan was amazing!
The Now Larimar Resort had so many beautiful spots for photos. Everywhere we looked was a little area with flowers or great architecture.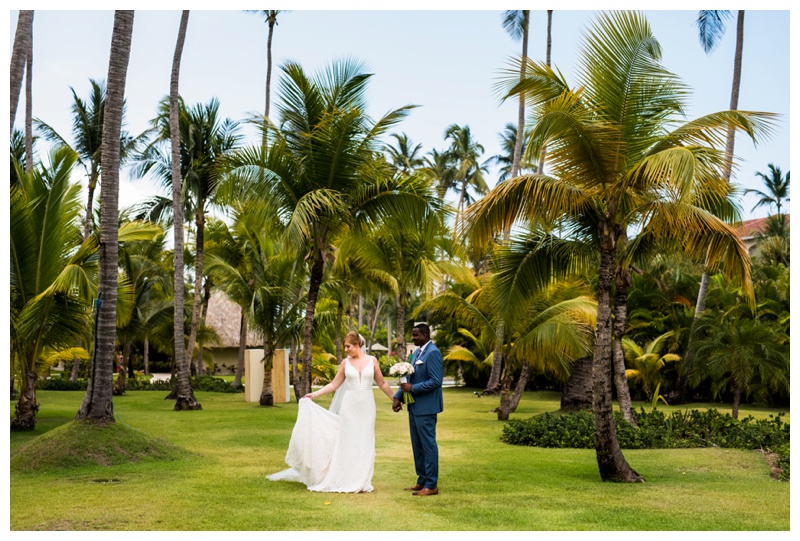 This wedding party was so much fun to work with!
The beautiful bridesmaids. I loved their miss matched dresses!
When you tell them that this is their time to pull out their best boy band poses! 🙂
The site of their ceremony could not have been more stunning! With fountains flanking each side of the alter and the hanging floral and jewel backdrop, it was the perfect places for them to say I do!
Meghan has the most amazing walk to the alter right down the centre of the fountains!
Married!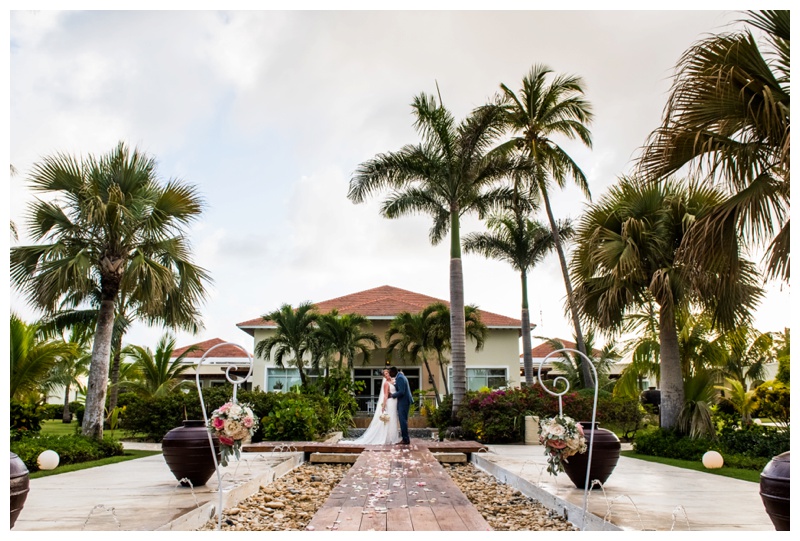 We saved their beach photos to just as the sun set and man was it worth it! 
If your looking for Destination Wedding Photography and are in the Calgary, Cochrane, Canmore or Banff area get in touch with me at info@paisleyphotos.ca
CONNECT WITH ME ON SOCIAL MEDIA
Instagram www.instagram.com/paisleyphotography
Facebook www.facebook.com/PaisleyPhotos
Twitter www.twitter.com/paisley_photo
Pinterest www.pinterest.com/paisleyphotos