When I first started chatting with Mary about what her vision was for her son's first birthday cake smash she sent me a couple photos that lead us down the "lost boys"/"Where the Wild things are" type theme. I absolutely LOVED how how Torey's outdoor Calgary cake smash photo session session turned out! Between the rustic forest location, the amazing teepee his mom brought and the naked cake, it was all perfection! We were also able to sneak in a couple family photos before all the messiness happened. Torey is also the youngest of three so as he smashed his cake his older brother and sister eagerly wait to join him in the end to help demolish the last bits of buttercream. Happy Birthday Torey, it was a blast celebrating you and capturing these memories for you!
Are they not the cutest family ever?!?
I LOVED the set up for Torey's Cake Smash Session, and it was the perfect summer evening for the shoot too! We really lucked out.
Why use your hands when you can just face plant into the cake?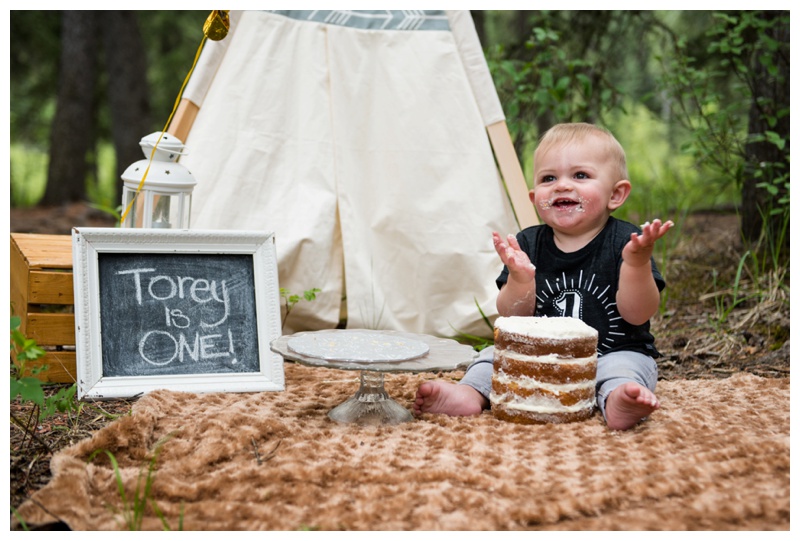 Trey got so messy, right from his head to the tips of his toes.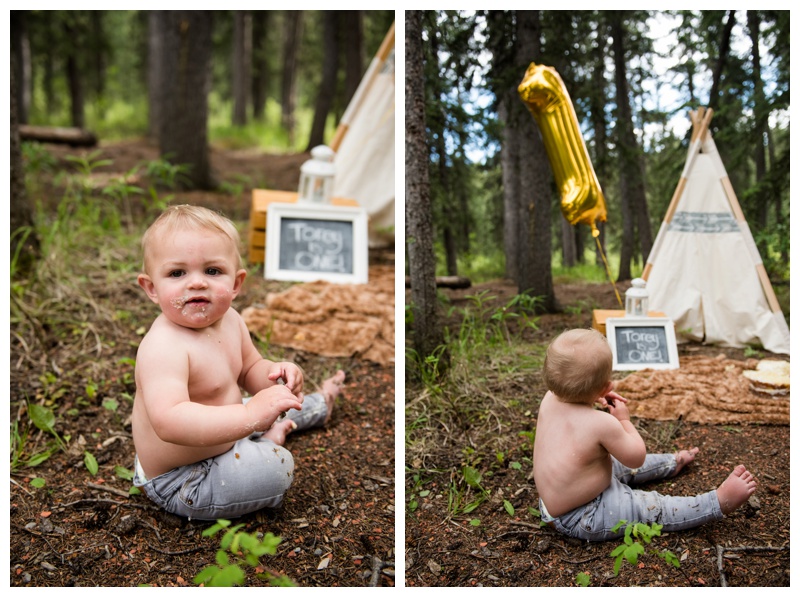 If your looking for Cake Smash Photography and are in the Calgary, Canmore or Banff area get in touch with me at info@paisleyphotos.ca
CONNECT WITH ME ON SOCIAL MEDIA
Instagram www.instagram.com/paisleyphotography
Facebook www.facebook.com/PaisleyPhotos
Twitter www.twitter.com/paisley_photo
Pinterest www.pinterest.com/paisleyphotos