Rimrock Resort Hotel Penthouse Wedding – Banff Wedding Photographer
On a perfectly sunny Friday afternoon in late July Lealand & Patti planned the most perfect Rimrock Resort Hotel penthouse wedding in Banff Alberta. As each got ready for their wedding in separate rooms in the hotel the excitement built for them to become Mr & Mrs. They had picked Banff for their rocky mountain wedding for its stunning views, and can you blame them?!? From their personal church wedding ceremony at Saint Mary's Parish to their intimate penthouse patio reception their day was breathtaking. Every moment was so full of love and every person there, all 30 of them, had played such an important role in there lives and relationship. There is something so amazing about smaller and more personal weddings.
These two met when they were both volunteering for the Ride to Conquer Cancer 5 years ago. Lealand had been invited by a friend to help out with the organization, but it wasn't until he saw Patti that he decided to become fully involved. Amazing what a pretty girl with get you to do! 😉 Then over the course of their dating they did long distance for a lot of it and spend three different cities. ON the 29th of July they said "I Do" and officially put an end to all the long distance days.
Congrats Leland and Patti you wedding day could not have been more perfect. It was an absolute honour to be the one to have captured your love story. Enjoy your European honeymoon, you absolutely deserve it after all the amazing work you did planning such an incredible day!
Stationary: VistaPrint
Cake: Crave Cupcakes
Ceremony: Saint Mary's Parish Banff Alberta
Reception: Rimrock Resort Hotel
Caterer: Rimrock Resort Hotel
Hair & Make Up: The Hair Company Banff
Wedding Dress: Bridal Center
Bridesmaid Dress: Davids Bridal
Flowers: By the Bride
Groom's Suit: Samuelson From Ed Williams
Groomsmen's Suits: Ed Williams
Officient: Daniel Stevenot
Musicians: Dou Rouge
Wedding Ring: Spence Diamonds
Photographer: Paisley Photography
Patti had the most amazing lace sweet heart neck trumpet wedding dress. It seriously fit her like it was made just for her.
Patti's room at the Rimrock Resort Hotel had the most amazing view down the Rocky Mountain valley. It was hard not to just stand there and stare.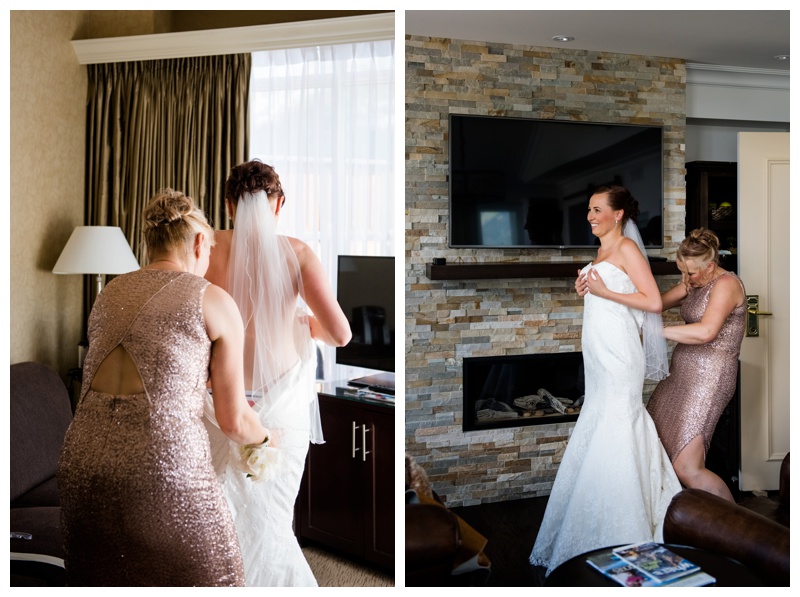 They had a beautiful church ceremony at Saint Mary's Parish in Banff Alberta. 
I think my favourite moment of any wedding ceremony is not the kiss but the walk back down the aisle as husband and wife. There is always so much joy and excitement!!
We then headed to Cascade Gardens in Banff for their family photos and some quick wedding party shots. 
The fact the Patti looked like a princess it was only fitting that she stood infant of a "Castle" 😉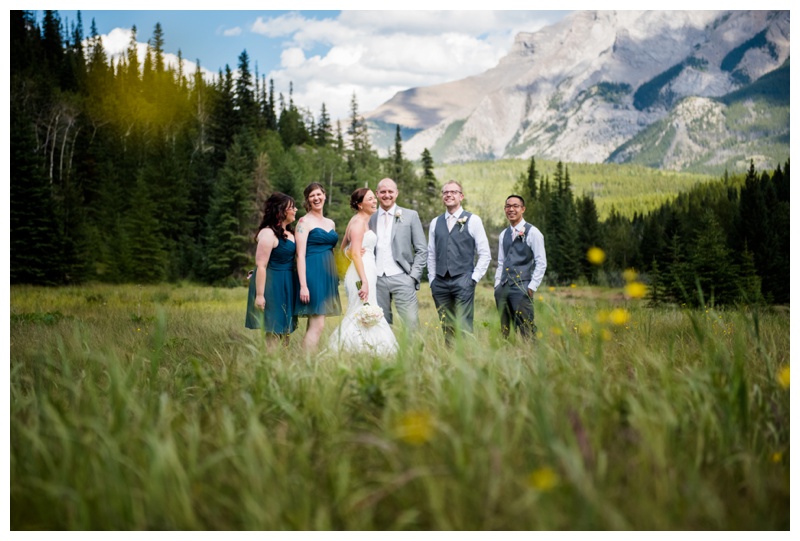 How could you not love the mountains?!?
I adore shoulder kisses!!
Their reception was actually on the patio of the penthouse suite in the Rimrock Resort. The views and the decor could not have n=been more amazing and breathtaking!!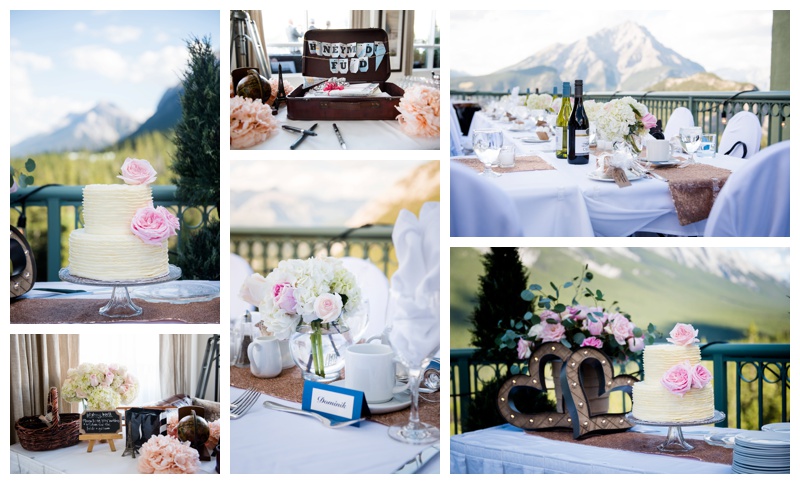 Their first dance as husband and wife!
If your looking for Wedding Photography and are in the Calgary, Canmore or Banff area get in touch with me at info@paisleyphotos.ca
CONNECT WITH ME ON SOCIAL MEDIA
Instagram www.instagram.com/paisleyphotography
Facebook www.facebook.com/PaisleyPhotos
Twitter www.twitter.com/paisley_photo
Pinterest www.pinterest.com/paisleyphotos