Rocky Mountain Extended Family Photography – Canmore Family Photographer
I got to meet this beautiful family (minus a few of the cute kiddos) back in 2013 at Jared & Trish's Silvertip wedding. Fast forwards to this past weekend when they all surprised Jared's mom for her birthday to a trip to Canmore to celebrate her. Part of the surprise was a Rocky Mountain extended family photography session at Quarry Lake Park and I was lucky enough to capture these memories for them. I absolutely adore this family and have been lucky enough to capture so many amazing moments for them.  From Trish & Jared's engagement session, to their wedding, their maternity, a family session when Tyson was less a year old and now this awesome extended family shoot. There is nothing that makes me happier then reconnecting with my amazing clients and photographing them year after year. It was so fun to be a small part of their celebration weekend. Happy birthday Maxine, I hope you had the best weekend celebrating you!
How stunning is the family?!!
I love snapping a few photos of the grand kids with grandparents.
These boys were just balls of enjoy and I loved it!!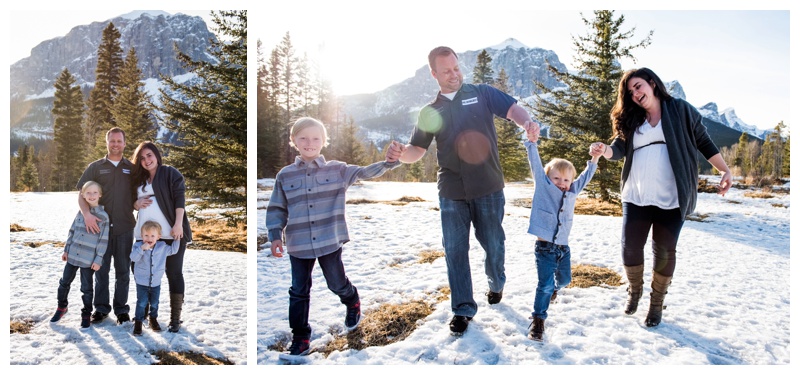 I have watch these guys grow from just an engaged couple to now a adorable family of three!

This is what 30+ years of marriage looks like! So stinking cute! #relationshipgoals 
If your looking for a Family Photography and are in the Calgary, Cochrane, Canmore or Banff area get in touch with me at info@paisleyphotos.ca
CONNECT WITH ME ON SOCIAL MEDIA
Instagram www.instagram.com/paisleyphotography
Facebook www.facebook.com/PaisleyPhotos
Twitter www.twitter.com/paisley_photo
Pinterest www.pinterest.com/paisleyphotos