Three Sister's Maternity Photography – Canmore Maternity Photographer
Maternity Sessions are some of my favourite sessions to photograph. They are always so full of anticipation and excitement. Wondering what little person their baby will be, trying to guess if they are having a boy or a girl, excited to have a new member in the family. All these questions get to be answered in just a short time. Murray & Heather's Three Sister's maternity photography session was perfect. We met just on the outskirts of Canmore Alberta for their shoot and mother nature wasn't really sure what she was doing this day. Between the snow on the ground and the rain that was falling, we experienced a little bit of everything haha. These two were troopers and didn't mind at all. The best part was, the rain made for some cute umbrella shots. Congrats Murray & Heather on your little baby to be! I can't wait to hear your little one has arrived!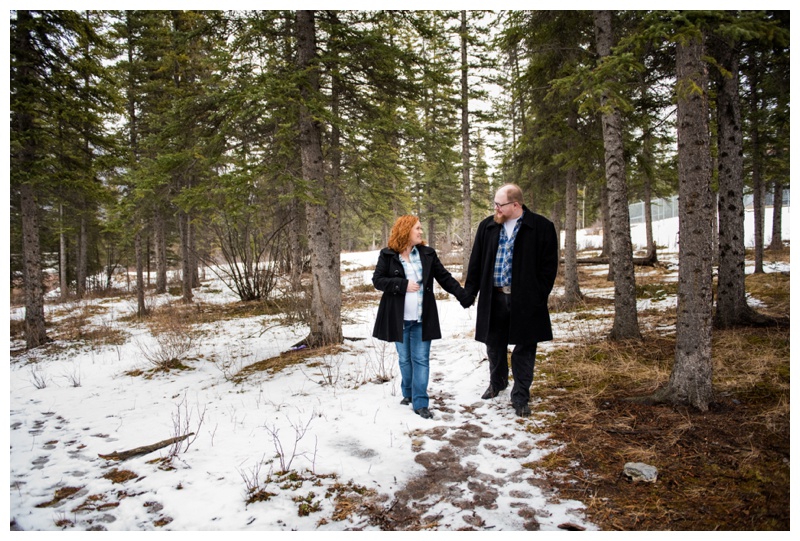 There was still lots of snow on the ground out in Canmore but it made for the perfect winter background for their maternity session 
I mean how cute is Heather?!? She is absolutely glowing!
They were so easy going and when it started to rain they didn't skip a beat!
If your looking for Maternity Photography and are in the Calgary, Cochrane, Canmore or Banff area get in touch with me at info@paisleyphotos.ca
CONNECT WITH ME ON SOCIAL MEDIA
Instagram www.instagram.com/paisleyphotography
Facebook www.facebook.com/PaisleyPhotos
Twitter www.twitter.com/paisley_photo
Pinterest www.pinterest.com/paisleyphotos