Town of Canmore Engagement Photography – Shane & Bethany's Engagement
Every time I get the chance to spend time with my wedding couples for the coming year I get excited! Shane & Bethany are two more that I get the pleasure of photographing as they say "I do!" next year. I can not wait for their Azuridge wedding, especially since their adorable pooch Guinness get to be apart of their day as well. Have I mentioned how much I love when client bring their dogs to their engagement sessions and incorporates them into their weddings?!? This is something I would have LOVED to do at my own wedding but sadly my cute pooch is adorable but slightly insane haha. Guinness however, was on his perfect behaviour for their session and it was so fun having him be apart of it! For their Town of Canmore engagement photography session we headed to the Iron Bridge. I adore this location, because there is so many amazing areas to shoot in! It really was the best engagement session with the best couple! Congrats Shane & Bethany, you guys rocked your session!
How cute is Guinness?!?!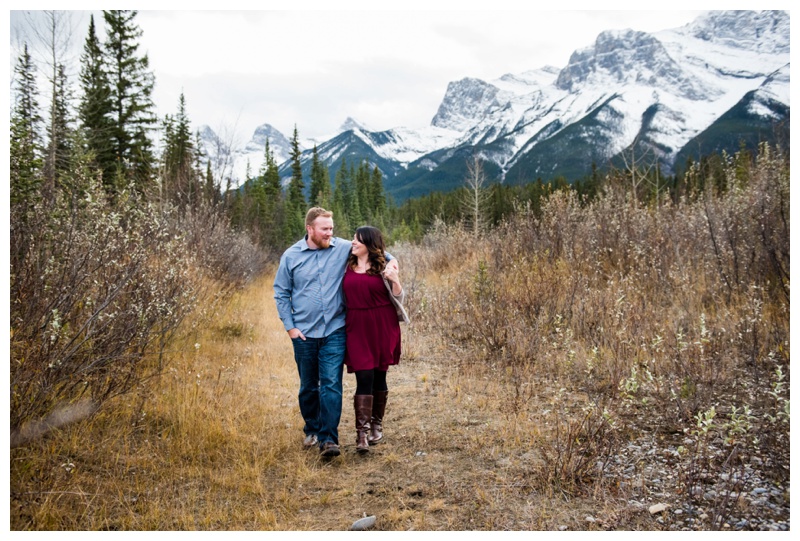 These two were the best and so fun to photograph!! 
Umm hello amazing ring?!? You are every girls dream!!!
A little slow dancing on the Iron Bridge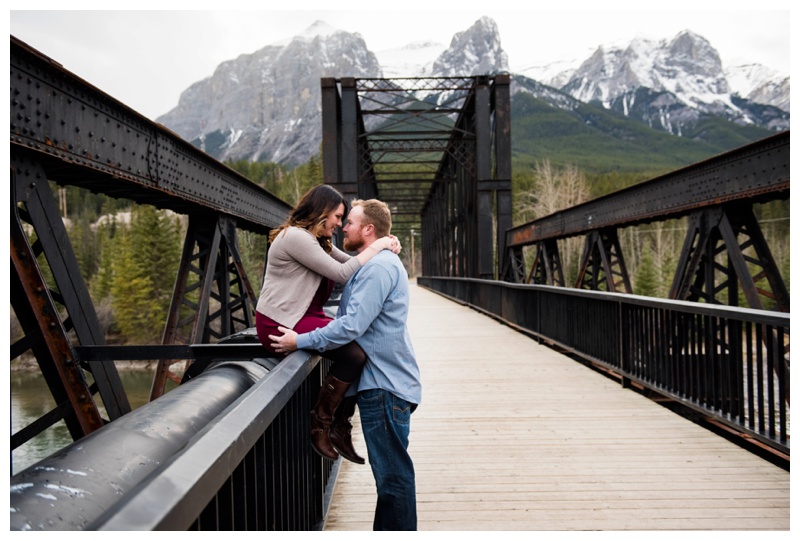 If your looking for Proposal Photography and are in the Calgary, Canmore or Banff area get in touch with me at info@paisleyphotos.ca
CONNECT WITH ME ON SOCIAL MEDIA
Instagram www.instagram.com/paisleyphotography
Facebook www.facebook.com/PaisleyPhotos
Twitter www.twitter.com/paisley_photo
Pinterest www.pinterest.com/paisleyphotos