On a perfect Thursday evening as everyone was heading home from work for the day, an Upper Mount Royal Back Yard Wedding was just getting started. With big white tents covering the back yard of Brett Wilson's Heritage home Mike & Candace were anxiously awaiting their friends and family to arrive to start the celebration of their soon to be marriage. With both of them being musicians and music be what brought them together in the first place, it also played a big part in their wedding day. Their guest book being a guitar to sign, having some of their famous friends sing them down the aisle and as they signed their registry, and instead of a first dance they both hopped up on stage and sang the song they wrote together for each other. How amazing is that, and there wasn't a dry eye in the house after that moment! Even though their day was a giant, amazing party with performers and music it didn't take away from any of the love these two have for each other. They had the most heart felt hand written vows, and their sheer excitement as they were pronounced husband and wife made it very clear that these two are very excited to start the rest of their loves together!
Congrats Mike & Candace, your wedding day was an absolutely perfect day, and I am so excited to see what the future holds for you two!
---
Venue: W. Brett Wilson Residence
Rentals/Decor: Rustic Rentals by JL (Benches/Tables), 
Chair Flair
(Chairs), 
Special Events
(Barrels, linen, tables, heaters, beer tubs)
These two decided to walk hand in hand down the aisle together which was such a sweet moment!
Mike & Candace's ceremony was full of so much love, laughter and emotion.

George Canyon sand "Slow Dance" as the signed the registry and as they went back up front they started to slowly sway to the music and just take in the moment. It was absolutely perfect.
Husband & Wife!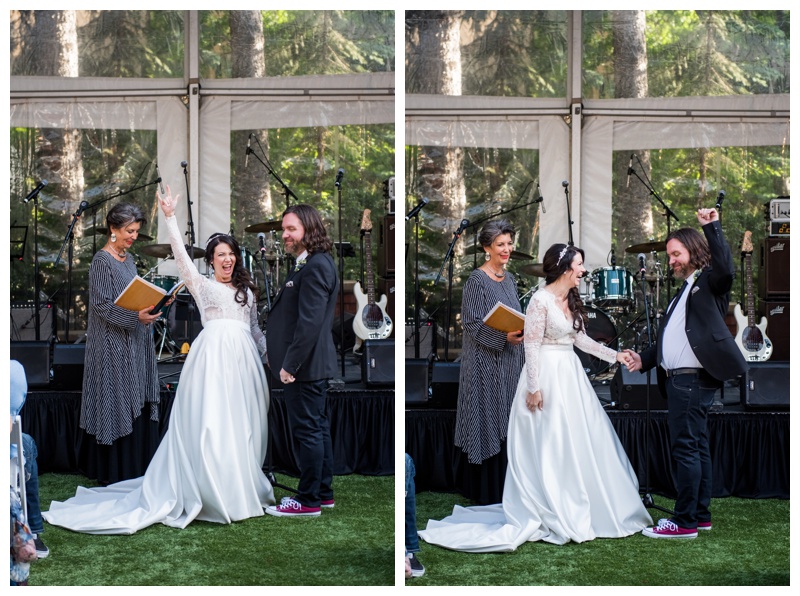 Then being the musicians they are, instead of a first dance they both hooped up on stage and preformed a song they wrote together for each other!
The rest of the night their talented friends and family preformed and of course partied into he wee hours.
If your looking for a Wedding Photography and are in the Calgary, Cochrane, Canmore or Banff area get in touch with me at info@paisleyphotos.ca
CONNECT WITH ME ON SOCIAL MEDIA
Instagram www.instagram.com/paisleyphotography
Facebook www.facebook.com/PaisleyPhotos
Twitter www.twitter.com/paisley_photo
Pinterest www.pinterest.com/paisleyphotos