Why You Might Want To Skip The Traditional Receiving Line | Calgary Wedding Photographer
From the moment a couple books me for their wedding day it is my job to help inform my clients of all the craziness that happens, as well as how to avoid getting trapped by them. This also means helping them with their timelines and making sure they get the most out of their day. I want to help my clients tailor their day to a schedule that not only maximized photographic opportunities, but also makes the most of their time spent with their wedding guests. By making a few tweaks to a traditional timeline you can have a more relaxed day, but also a day filled with actual conversations with your guests not just the drive by that happen at receiving lines. I am aware that I might make some mothers of the brides mad by writing this blog post but I truly believe that the receiving line is a thing of the past. Here are my reasons why you might want to skip the traditional receiving line.
Receiving lines were always used as a way to greet guests, hug family, and thank everyone for being at your special day. This can also mean trying to make small talk and give awards hugs to the people you don't know at the wedding too. You know those people, the ones that were the plus ones, or the ones that your great Auntie Betty insisted on coming even though you haven't seen them since you were three. By skipping the receiving line and doing a cocktail hour, or visiting each table at the reception, this gives you the time to still go and chat, catch up, hug and thank everyone in your wedding but also saves you the awkwardness.
After the ceremony is usually also the time you have budgeted for family photos, bride and groom portraits and maybe even some wedding party photos. Regardless of if you did a first look or not, there will still always be some photos that need to be taken during this time. Because I would rather see you be apart of your cocktail hour and reception, where you could be snapping selfies with you college friends and really be present with your guests, this requires us to shift things forwards a bit eliminating the receiving line for a more casual greeting later on. Keep in mind even a small 100 person wedding, the receiving line can still take 45min- 1 hour to get through. Yikes! That time could be better spent genuinely interacting with your guests then having them wait in the church pews as everyone waits in the single file line to greet you. Now before you start hating on me for dissing the receiving line, I actually don't hate the receiving line at all!  I just truly believe the time you spend at it could be better allocated for a less stuffy, more intentional interaction with your guest later on.
My honest advise: Skip the receiving line and opt for a more casual interaction with your guest at the cocktail hour or reception. Use that time immediately after the ceremony to celebrate with your hubby before the next rush of your day happens. Then knock out the remaining portraits that need to get done and get to your party where you can enjoy a candid evening with your guests.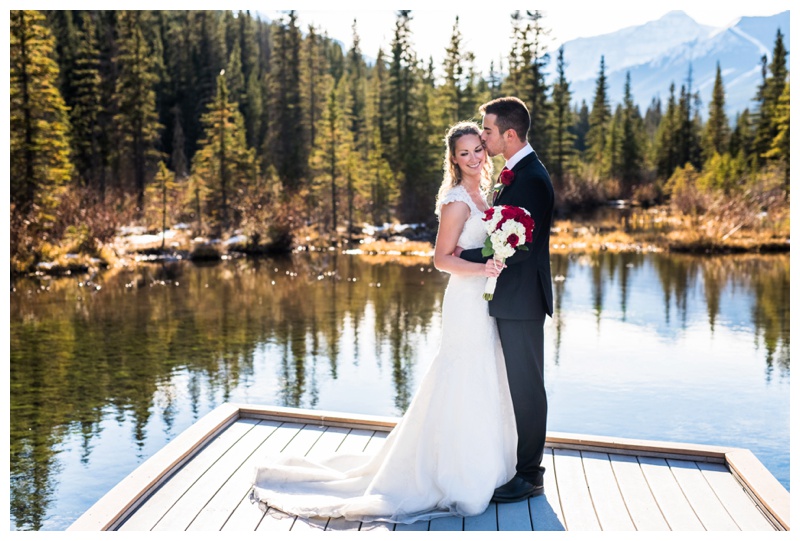 If your looking for Wedding Photography and are in the Calgary, Cochrane, Canmore or Banff area get in touch with me at info@paisleyphotos.ca
CONNECT WITH ME ON SOCIAL MEDIA
Instagram www.instagram.com/paisleyphotography
Facebook www.facebook.com/PaisleyPhotos
Twitter www.twitter.com/paisley_photo
Pinterest www.pinterest.com/paisleyphotos