Why You Should Say YES to Engagement Photos | Calgary Engagement Photographer
Why You Should Say YES to Engagement Photos
When you are first starting to plan your wedding there are so many things to thinks about. Should you elope or have your wedding at home. Should you have periwinkle bridesmaids dresses or teal. Should you have vanilla or red velvet for your wedding cake. Usually one question you will get asked is if you want to do engagement photos. There shouldn't even be hesitation in your voice when you answer a big YES!!! Engagement photos are fun, usually free or severely discounted, and a critical way to ensure you get amazing wedding photos. If you still don't believe me check out three more reasons you should say yes to engagement photos.
Everyone (even me) is awkward in front of the camera. Unless your a super model you aren't in front of a camera everyday and thats 100% normal. School photos are usually in front a green screen with terrible props and thats all anyone ever remembers of "photo day". Trust me this session will be WAY better, but I also give you full permission to still feel awkward. The first couple frames you will be trying to figure out how to look good with someone else, how to relax in front of someone you might not know well, and figure out how the heck those people on Pinterest look so damn good! Believe me by the end of the session you will 100% have rocked it and even those Tyra Banks people would be jealous of your engagement session.
Having more real life photos in your house is never a bad thing. Having wedding photos hung up in your home is never a bad thing but also having photos without the white gown and veil is also important. Having photos in your every day attire, without the bouquet will help you remember this stage in life but also a great way to incorporate some current photos for your invitation, guest book and slideshow. It is also a great time to get your hair and makeup trial done and see how it photographs at your engagement session. You can also feel free to bring a couple different outfits, so you get two different looks so you get lots of photos to show your relationship in the everyday sense. Keep in mind real life always trumps perfection so having the chance to get engagement photos is always a good idea.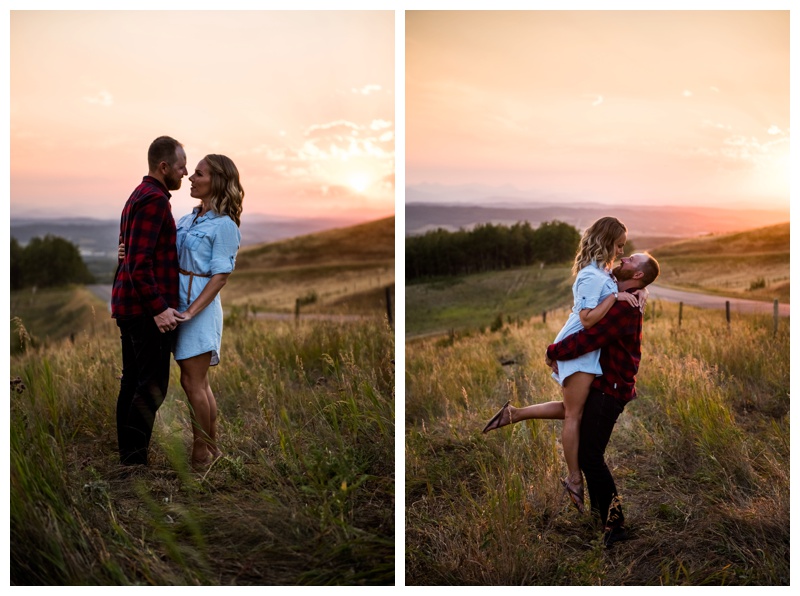 Mostly I just want to hang out and get to know you better. Most likely we have spent a few hours chatting in person at your initial client meeting, through emails or on the phone so engagement photos is a great chance to catch up, talk about life, show you how I work. I would love to hear more about you guys outside the wedding world ( even though I could chat wedding all day everyday, don't get me wrong). I want to know your pets names, what you guys do for a living, where you want to travel, what your favourite food is and so much more. When we show up on your wedding day I want to be more then just your photographer I want to be your friend. I want people to think we have known each other long before the wedding day like we are old friends from school. Engagement sessions are a great time for us to connect, build our relationship, and talk things through before your big day!
So if your newly engaged, or right in the midst of planning your wedding really consider engagement photos. There are so many more reasons I could list as to why you should say yes to engagement photos but most of all its great practice for your wedding day. So lets hike a mountain, sit by the river, head to the country or stroll downtown. Whichever location, activity or scene best fits the two of you lets go there and capture some amazing memories for you. So let's hang out, create some stunning images of the two of you, get you two to feel comfortable in front of a my big (not so scary) scary camera, and laugh until we cry. I promise, you won't regret it, it will be an absolute blast!
If your looking for Engagement Photography and are in the Calgary, Cochrane, Canmore or Banff area get in touch with me at info@paisleyphotos.ca
CONNECT WITH ME ON SOCIAL MEDIA
Instagram www.instagram.com/paisleyphotography
Facebook www.facebook.com/PaisleyPhotos
Twitter www.twitter.com/paisley_photo
Pinterest www.pinterest.com/paisleyphotos