Canmore Cougar Creek Engagement Session – Canmore Engagement Photographer
This past weekend I got to photograph one of my amazing 2017 wedding couples. Lopez and Grace are getting married in July 2017 and I can not wait to their summer wedding. They had the perfect weather for their Canmore Cougar Creek Engagement sesison. Not to mention they also wanted to incorperate Lopez's son and their very cute pooch Simba, so there was no way their session wouldn't be adorable. Cougar Creek is such an interesting area. Being that its a river bed, and also a huge area that flooded back in the 2013 flood, the landscape has changed so much in the last three years. It also has some of the best views of Three Sisters Mountain which was a perfect backdrop for their session as Lopez proposed to Grace in a helicopter flying over Three Sisters. How romantic is that?!? These guys rocked their session and I can not wait for their upcoming summer wedding! Congrats you guys!
How cute is this family?!?!
Nothing beats the views of Three Sisters Mountain!!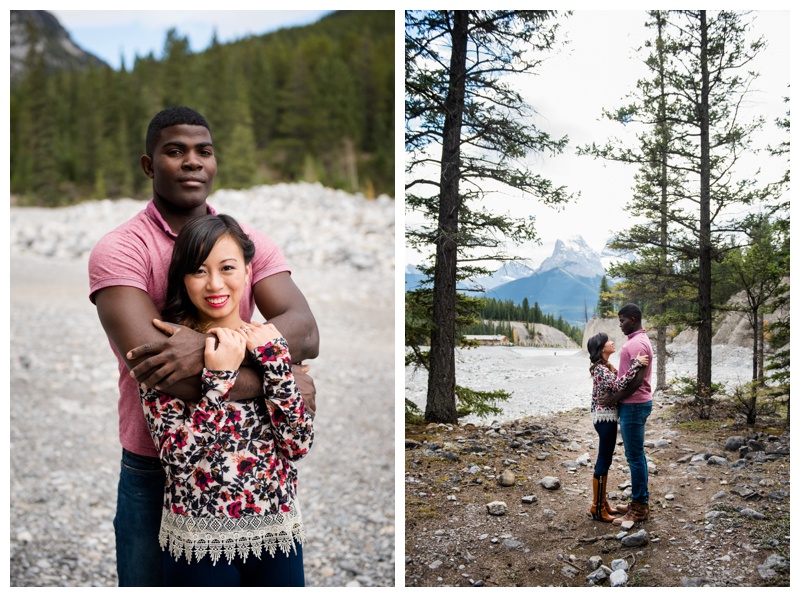 Lopez would lift Grace like she weighed nothing more then a feather!!
If your looking for Engagement Photography and are in the Calgary, Canmore or Banff area get in touch with me at info@paisleyphotos.ca
CONNECT WITH ME ON SOCIAL MEDIA
Instagram www.instagram.com/paisleyphotography
Facebook www.facebook.com/PaisleyPhotos
Twitter www.twitter.com/paisley_photo
Pinterest www.pinterest.com/paisleyphotos