J+L's Big Hill Springs Park Engagement ~ Cochrane Engagement Photographer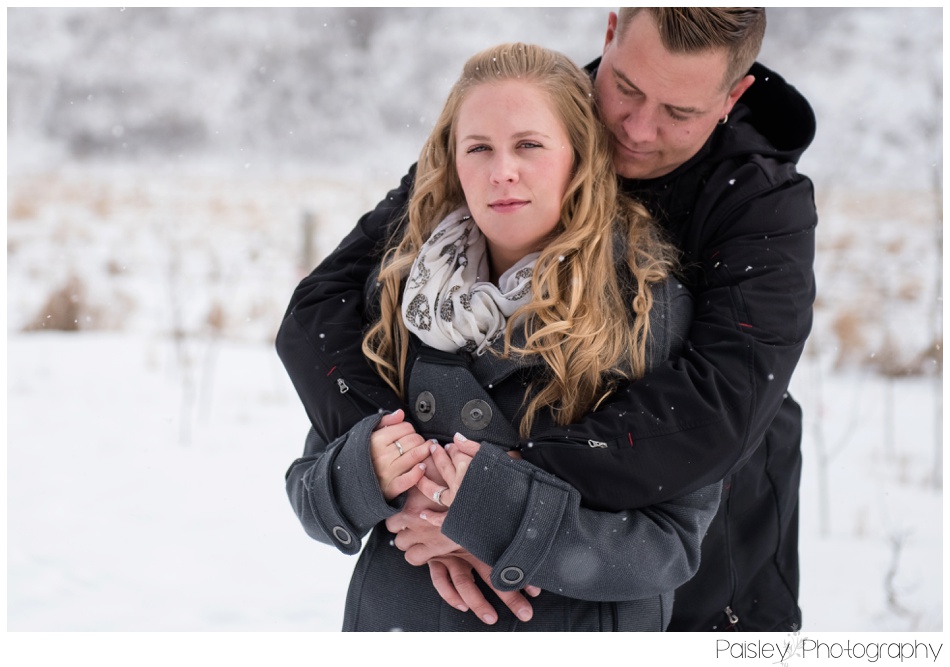 I was so excited about James & Lisa's engagement session! They were the winners of my Valentine's Day engagement session contest, but not only that but Lisa and I actually went to high school together back in the day! It is always so fun when I get to reconnect with old friends, as well as meet some of the most important people in their lives!! So great! James & Lisa's Big Hill Springs Park Engagement session took place at an amazing park in-between Calgary and Cochrane. These two were all about having fun and making each other laugh, and their pooch even got in on some of the excitement. 🙂 They even had a snowy game of leap frog mid session! Cute right?!? It was a perfect snowy morning spent photographing two amazing people! Congrats James & Lisa, you guys are awesome!
There is this amazing waterfall in Big Hills Springs Park that makes for a stunning backdrop or their engagement session!
Who doesn't love a little leap frog?!?
[socialring]