Calgary Outdoor Cake Smash Photography – Theo is ONE!
On the weekend I me Theo and his parents when I got to photograph his very first birthday cake smash session! So Fun! They chose an Calgary outdoor cake smash photography session in the beautiful confederation park. It was the perfect lush green backdrop for his session. We started the session with a quick family session with the three of them and then it was on to the messy part of the session. Theo also could not get enough of his blue sugary cake. He smashed it, poked it, stuck his feet in it and even sat on it. Happy birthday Theo, it was so fun being a prt of your first birthday cake smash celebrations!
How adorable is this family of three?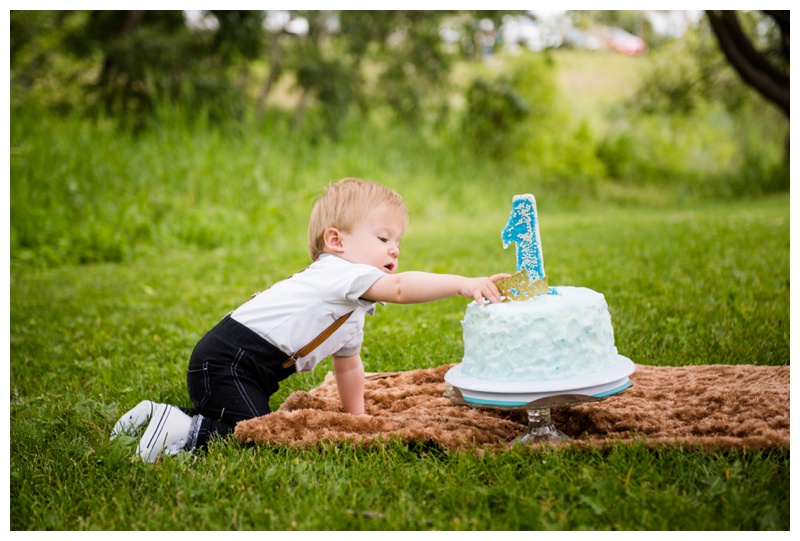 he was so eager to get messy he tipped the cake right over.
How sweet is he?
Nothing better then a giant piece of cake!
Look at this amazing cake! He just tore into it and loved getting messy.
If your looking for First Birthday Cake Smash Photography and are in the Calgary, Canmore or Banff area get in touch with me at info@paisleyphotos.ca
CONNECT WITH ME ON SOCIAL MEDIA
Instagram www.instagram.com/paisleyphotography
Facebook www.facebook.com/PaisleyPhotos
Twitter www.twitter.com/paisley_photo
Pinterest www.pinterest.com/paisleyphotos