Dylan & Brandi's Lake House Calgary Wedding – Calgary Wedding Photographer
Dylan & Brandi are high school sweethearts, who met and fell in love at an early age. It wasn't until 10 years after high school that they got engaged and started planning their dream wedding day! Dylan & Brandi's Lake House Calgary wedding day was spectacular! It was one of the most stunning weddings that I have ever been a part of. From the incredible mix of white flowers draping every inch of The Lake House restaurant, to the emotional vows and speeches, their day was breathtaking!
For their wedding photos we headed to a beautiful park in Calgary, and were even lucky enough to pick an area where some of the trees had already started to turn from green to yellow. 🙂 Dylan & Brandi's wedding party was also filled with some of the best people. Each one of them were important and special people in their lives. You could really feel the closeness this group had, and on top of that they were such a fun bunch!
Then it was back to The Lake House for their reception. Again the room was unreal gorgeous! The long family style tables draped in a gold linens and white flower centre pieces the space looked incredible. Brandi's vision had truly come to life and it was spectacular. The emotion all ran high though out their entire day but especially at their reception. There was not a dry eye in the house (including mine) as guests spoke about loved ones, Dylan and Brandi's admiration for each other and their wishes for the future. Congrats you two! I wish you many years of happiness and insane amounts of love. Thank you for choosing us to capture your wedding day. It was a absolute honour and privilege!
Ceremony & Reception Venue: The Lake House Calgary
Dress: Eddie K from Blissful Bridal
Bridesmaid Dresses: Le Chateau
Mens wear: The Bridal Center
Rings: Oliver's Fine Jewellery
Invitations: Minted.com
JP: Klaus Ollenhoff
Cake: The Lake House
DJ: Wild Bills' DJ Services
Bentley: Highland VIP Group
Limo: California Dream
Flowers: Creative Edge
Makeup: Amy Maetche, Joielene Artistry
Hair: Hair by Amounie
Photobooth: Rebooth
Photographer: Paisley Photography
All the girls spent their morning sipping champagne at the Carriage House Inn
She had two pairs of heels for her day, and I seriously could not decided which pair I likes more. They were both amazing
I loved how her sleeve looked in her wedding dress! Something so amazing about the edginess of the tattoos mixed with her beautiful and elegant trumpet style wedding gown.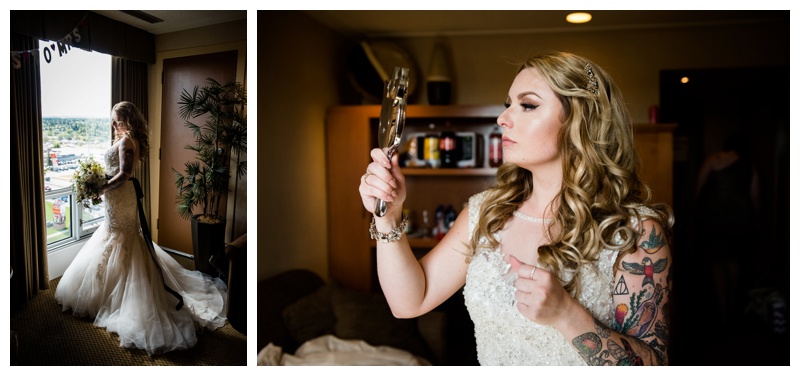 Pretty much the cutest ring bearers ever!
The Lake House in Calgary was such a spectacular spot for their wedding ceremony.
These two made my job so easy! So in love and super photogenic!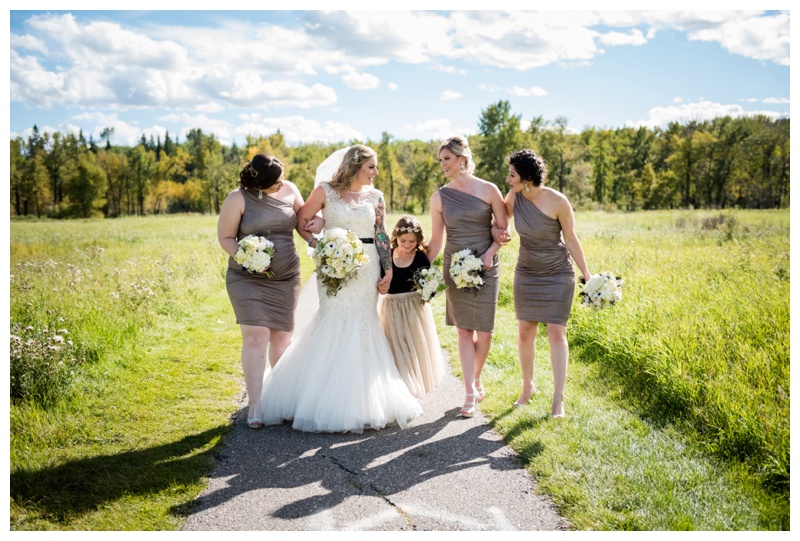 Loved these rose gold, one shouldered bridesmaid dresses!
Handsome groomsen
Creative Edge flowers did an unreal job on all the flowers for their day, including Brandi's amazing wedding bouquet!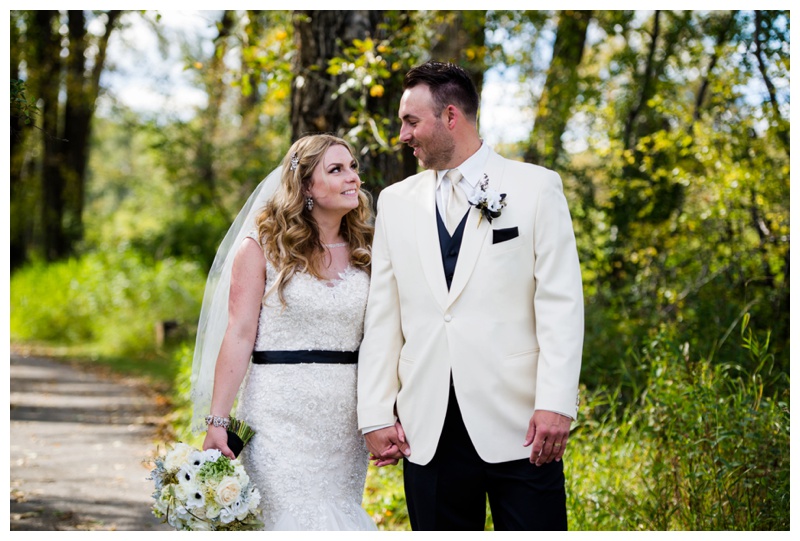 They rented an amazing antique Bentley for them to drive around in! How amazing is that?!?
We snuck them outside onto the nation at the Lake House just as the sun set to snap a couple more photos.
If your looking for Wedding Photography and are in the Calgary, Canmore or Banff area get in touch with me at info@paisleyphotos.ca
CONNECT WITH ME ON SOCIAL MEDIA
Instagram www.instagram.com/paisleyphotography
Facebook www.facebook.com/PaisleyPhotos
Twitter www.twitter.com/paisley_photo
Pinterest www.pinterest.com/paisleyphotos