Where the Wild Things Are Calgary Cake Smash Session | Caleb is ONE!
When Jennifer reached out to me for her son, Caleb's first birthday cake smash session I was really excited about it. She wanted to plan a Where the Wild Things Are Calgary cake smash session in the forest. I absolutely LOVED this idea and started to brainstorm the perfect spot and props. Jennifer had the cutest teepee and brought some of Caleb's favorite stuffy woodland friends. There was seriously nothing cutter then Caleb sitting there with his adorable crown on. What started out as a cake smash for Caleb quickly turned into a full family smash when he got bored of it. Jennifer and Andrew got right into the fun and ended up smashing the full cake into each other faces! Not sure I have laughed so hard in awhile!
Happy Birthday Caleb! You are absolutely adorable and it was so fun capturing these memories for you!!
Cake by Sweet Art by Nicole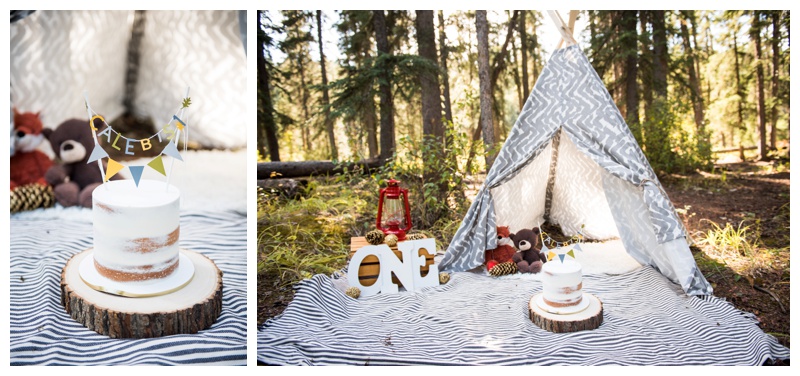 Such a little cutie!
Caleb's sister Stella also got in on the fun and got to eat some cake!
I absolutely LOVED at Jennifer and Andrew had fun with the cake as well!
If your looking for Cake Smash Photography and are in the Calgary, Cochrane, Canmore or Banff area get in touch with me at info@paisleyphotos.ca
CONNECT WITH ME ON SOCIAL MEDIA
Instagram www.instagram.com/paisleyphotography
Facebook www.facebook.com/PaisleyPhotos
Twitter www.twitter.com/paisley_photo
Pinterest www.pinterest.com/paisleyphotos