2017 Wedding Trends | Calgary Wedding Photographer
As a wedding photographer I get to attend a lot of weddings and this means I get to see a lot of wedding bouquets, a lot of cakes, a lot of wedding dresses and a lot of decor. Because of this I have put a list together of some of the 2017 wedding trends that I am seeing from my couples. I have to say I am absolutely loving them!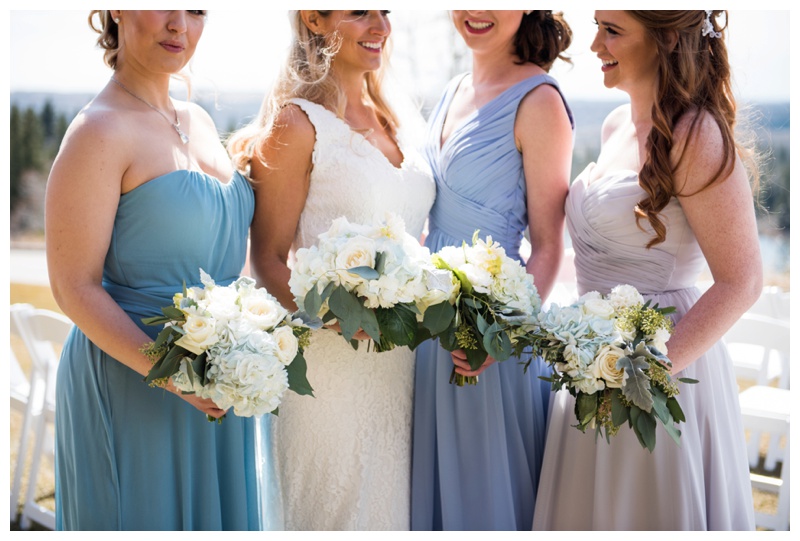 Flowers-
Loose wedding bouquets overflowing with flowers is huge right now. Those tiny ball like bouquets are defiantly out. This more wide, looser "gathered from the garden" bouquets are definitely the on trend shape. As far as colors the deep darker red tones are defiantly a favourite among 2017 brides. With these deep rich floral colors is there any doubt why brides are flocking to them? Another great color theme is  the neutral and natural. I for one LOVE this look. I love how earthly they feel, how the greenery in the bouquets can be added in with pops of leaves or also succulents which are my favourite. At the ceremony, arches dripping flowers are things we are seeing everywhere! My photographer heart flutters when I see a ceremony with a stunning flower arch. I have seen everything from full cedar arches filled with flowers and also more modern metal arches with corner flower accents. Both equally stunning! Receptions are where you can really customize your space with flowers. The one trend that is definitely not going anywhere is the hanging florals. You can take a drab space and make it unreal by adding a hanging floral piece.
Flowers by Creative Edge Flowers
Decor & Rentals by Chair Flair

Suit by Derks
Cakes –
Metallic cakes are very in right now. Everyone is still gushing over rose gold so be prepared to see rose gold touches through weddings again this year. Now when I say metallic I am not talking about a gold and silver vintage looking cake. I am more meaning a more glam or art deco look. The marbled, good look isn't going anywhere either. We started to this big time in 2016 and couples are loving it so be prepared to see more of it in 2017.
Cake by Swirl Custom Cakes & Desserts
Cake by The Lake House
Dress-
When it comes to picking your perfect wedding gown first and foremost you have to pick one you are comfortable in and one that is best suited for your body type. With that being said I am definitely noticing the swing from strapless gown to dresses with straps or even higher necklines. To be completely honest (and coming for a girl who did NOT wear a strapless dress) I love that this is the way the style is going. Having a small cap sleep and a sheer open back can be just as sexy as those strapless gowns. You just won't be hiking it up all night. Another trend I have noticed is lace. Lace really is a timeless addition to any dress, but I think you will see it used more and more in different applications. Since lace can be used in so many different way you will start to see it used in a more traditional sense but also in a less formal more boho inspired way. Think Coachella with crop tops and less traditional. Lastly I have been seeing a lot of detachable or convertible elements on dresses. Wether that is a cape that is removable, two piece dresses that you can mix and match depending on the part of the day or a detachable train, designers are realizing that walking around all day with a 12 foot train can be exhausting and  just not manageable.
Dresses By Ethos Bridal
I love the detachable train on the dress on the left. There is also something so fun but also classic about the boho inspired crop top dress on the one to the right.
Decor-
Greenery is still very popular in 2017 weddings decor. I have seen it used as take runners, running the length of the table and then cascading onto the floor. I have seen it used on arches behind the head table, I have seen it used as the guest favours as well. Small personal sized succulent plants at every spot at the table was the cutest and such a earthy way mark your place. As a succulent lover this was to die for! Hanging florals are also huge. A lot of brides are utilizing the vertical space above the table instead of  putting a large arrangement on the table and blocking conversation. Hoops are also HUGE this year. Fairy lights are great and believe me you will still see a lot of them,  but hoops are the new kid on the block when it comes to making your venue look gorgeously modern. Wooden, metal or plastic hoops covered with leaves, branches, flowers and even macrame are going to be seen everywhere.
Lastly, be prepared to see a lot of mirrors or glass used at weddings. A couple years back you couldn't go to a wedding without seeing a blackboard of some kind use. This year  you will see the same thing but instead of blackboards they will be frosted glass plaques or mirrors with your seating chart set out on. Or a large frosted glass  piece welcoming you to the wedding ceremony. It is just a more modern take on the well loved blackboard.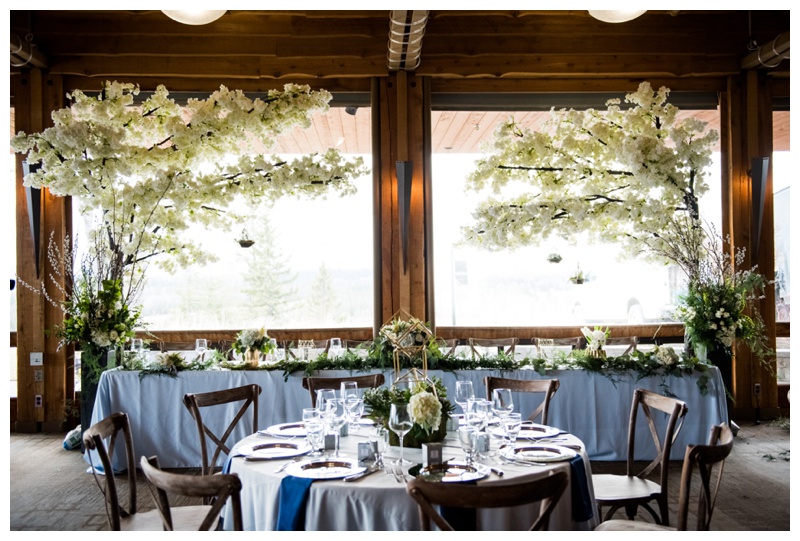 Wether your planning a wedding on a budget or a grand event all of these looks and trends can be incorporated into your day. Your wedding day is also a day to represent you two as a couple so if non of these trends fit you style that is OK! Design the day of your dreams and every will still have a blast! Happy Planning Friends!
If your looking for a Wedding Photography get in touch with me at info@paisleyphotos.ca
CONNECT WITH ME ON SOCIAL MEDIA
Instagram www.instagram.com/paisleyphotography
Facebook www.facebook.com/PaisleyPhotos
Twitter www.twitter.com/paisley_photo
Pinterest www.pinterest.com/paisleyphotos